Set of BCC with vibrant colors and spots. Stamped perfectly on the medium greek mold. These chips have been used fewer than 5 times; the edges are all still razor sharp and are in excellent condition.
650 total chips. $1100 shipped....that's $1.69 per chip. CONUS only via USPS FRB.
Breakdown:
$1 x 200 blue spotted 4T18
$5 x 250 Yellow spot 3u
$25 x 50 Lavender spot 414818
Non Denominated x 150 Green spotted 618
2 matching/custom dealer buttons.
Aside from the greens, all chips have the denomination stamped on one side and "Longhorn Poker" on the other. The greens are non denominated for cash or tourney flexibility.
$1100 Paypal FF or Venmo.
View attachment 441143
View attachment 441145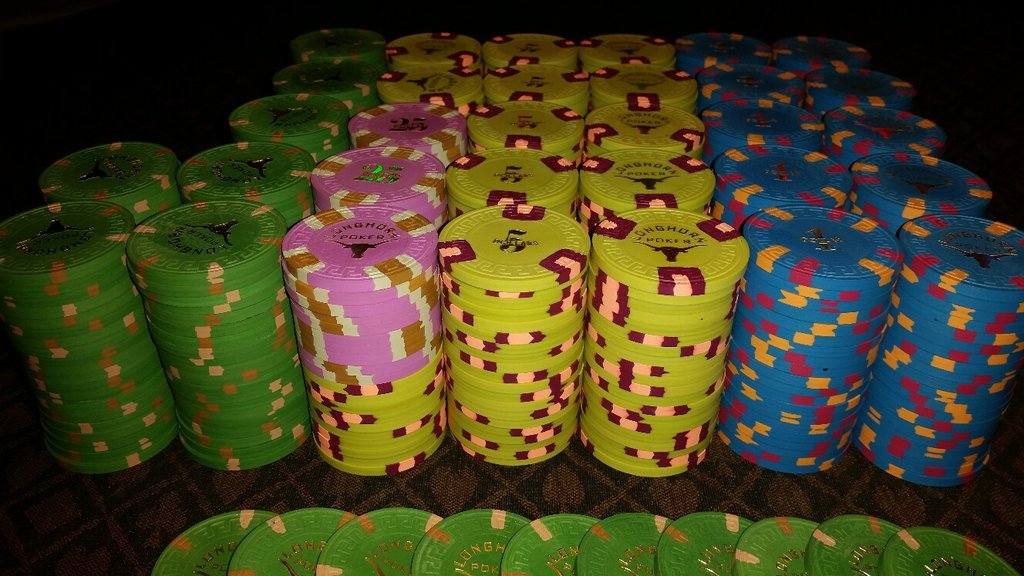 View attachment 441143
View attachment 441145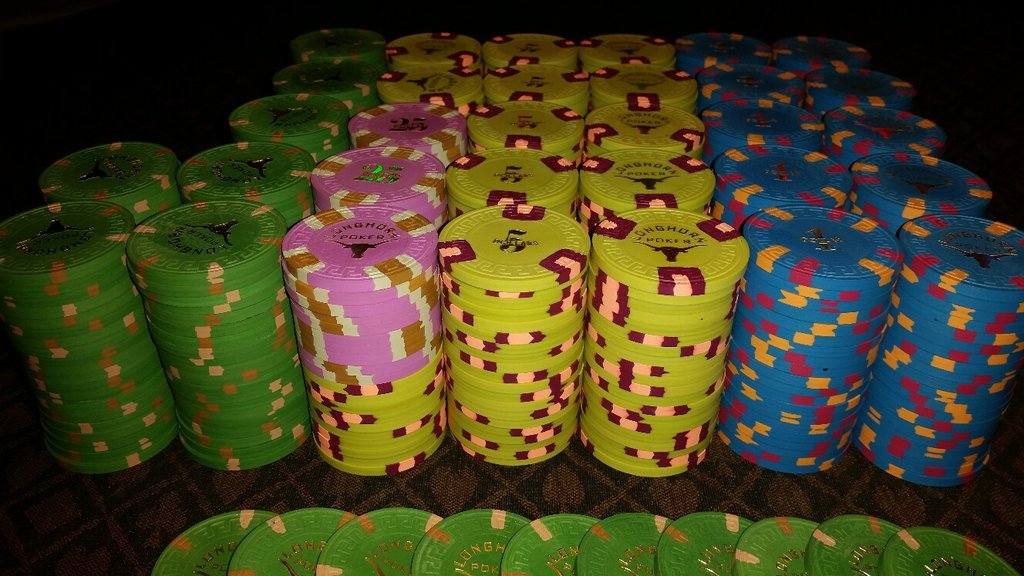 View attachment 441143
View attachment 441145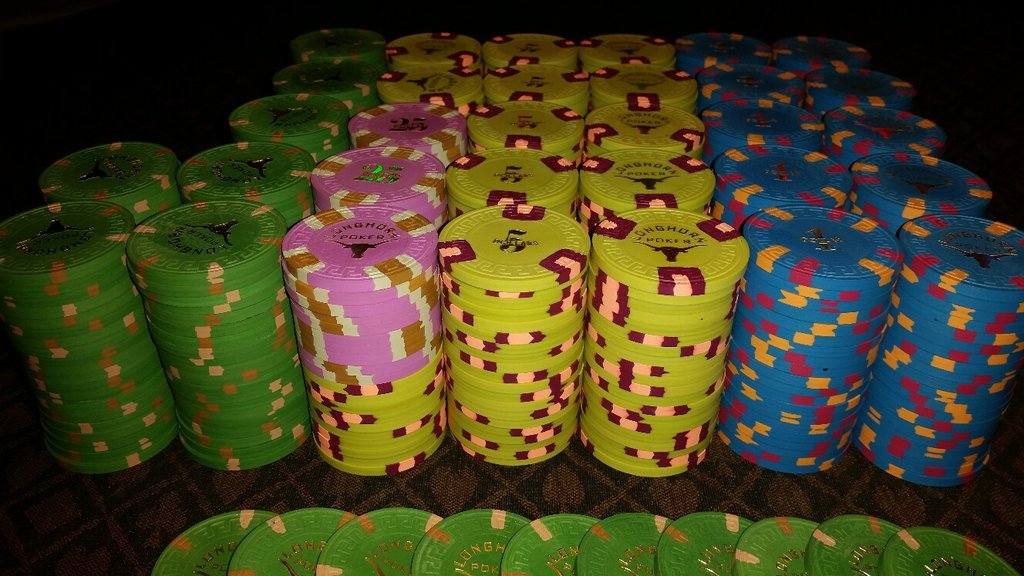 Last edited: