Full House
Supporting Member
Joined

Nov 7, 2014
Messages

2,553
Reaction score

3,214
In need of urgent chip funds.
Selling half the BCC Martini Club cash set I just put together.
669 chips. $850US + shipping.
(It's what I have in them. Averages around 1.27/chip.)
25c x 160
$1 × 220
$5 × 160
NCV green (25) x 100
NCV black (100) x 29
In the picture there's actually 2 racks of blue $1s one on top of the other. Can add more pics tomorrow if needed.
The last 2 NCV are actually Mardi Gras non denom chips. They match well with the set.
FYI, these will fit in 1 MFRB for around $30 in shipping.
Edit: (I apologize. I can now see I was too rushed to take these pics. I had no lighting and there's shadows. You can see on the blue $1s. That's a shadow on the right of those chips, not discoloration. I'll retake proper pics tomorrow.)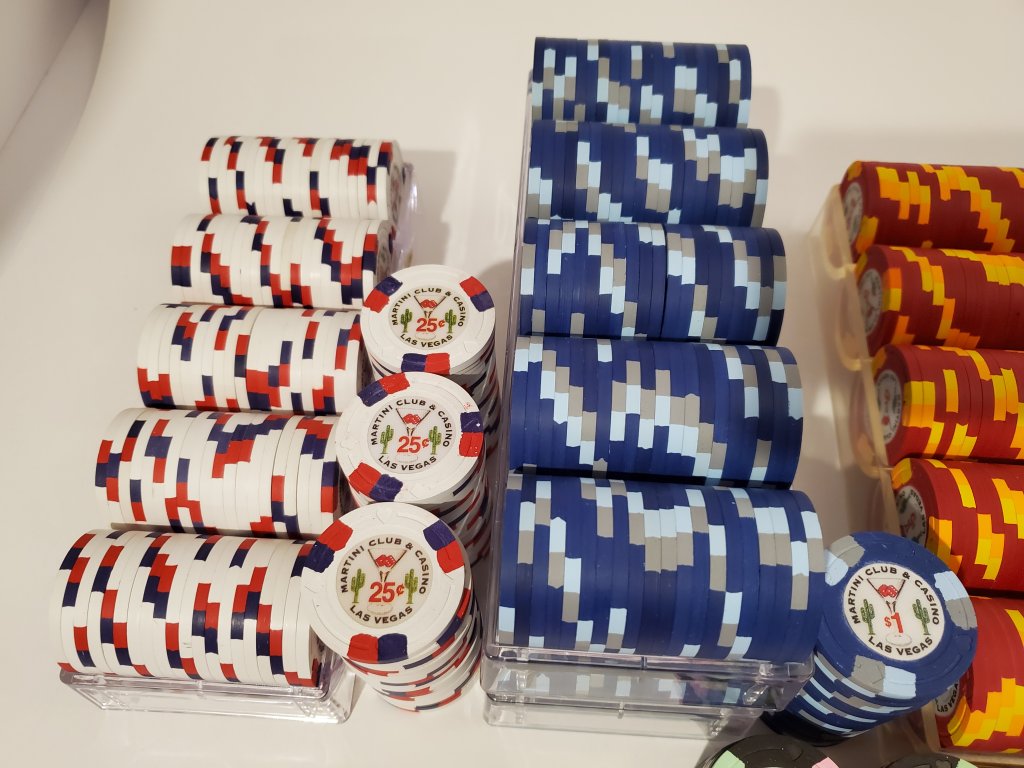 Last edited: