Joined

Apr 22, 2015
Messages

12
Reaction score

30
Location
Sold off all my chips when I moved out of CA 5 years ago. Haven't played any poker since, but finally might have a home game starting up, so had to start checking PCF. I was an active Chiptalk member a while back, it's too bad what happened over there.
Just picked up a set of Milanos to get started and some cheap 8V china clays from the Classifieds. Shuffling these makes me miss my old chippies.
The progression went: Sopranos > Nexgens > Dunes CC's (first run) > BCC Proteges > Le Paulson Noir > BCC High Rollers > another set of Noirs > Casino chips > Avalons.
Here are some pics I did find.
Avalon Cali cash set: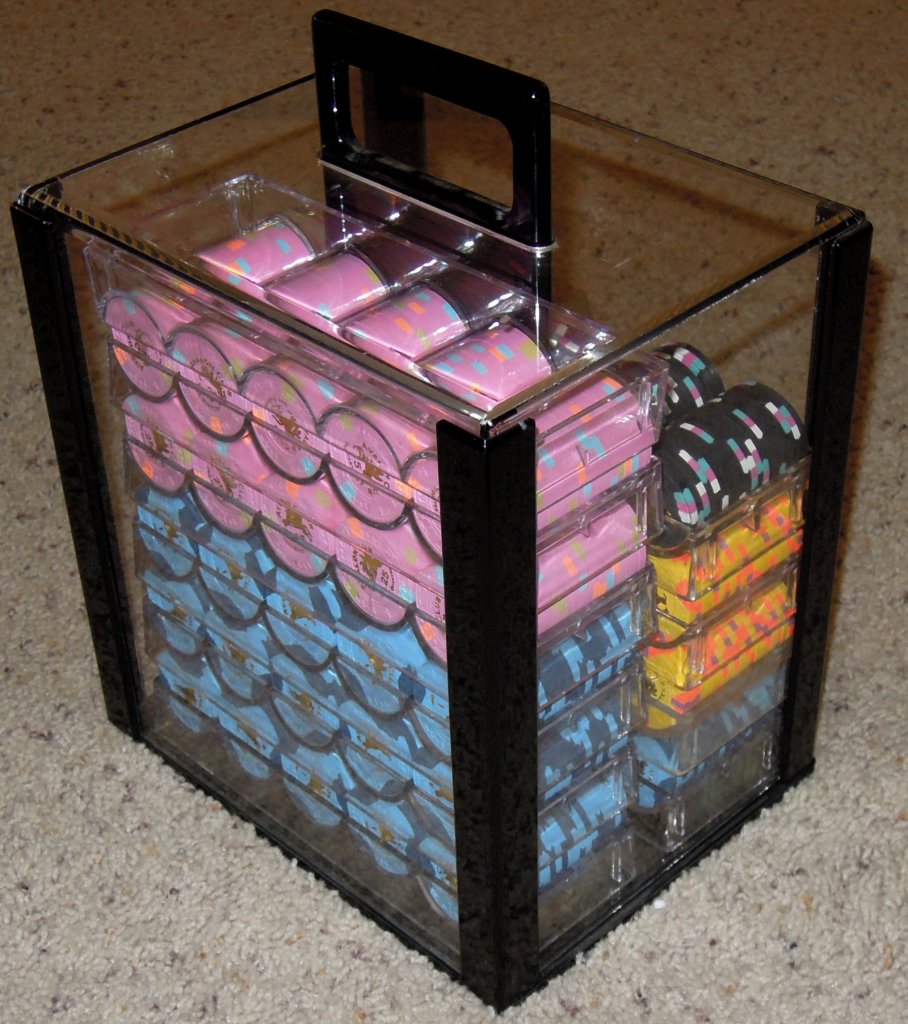 BCC High Roller:
Le Paulson Noir:
Terribles St. Jo's: