Looking for one rack, up to two, of primary Aztar $25s pictured below.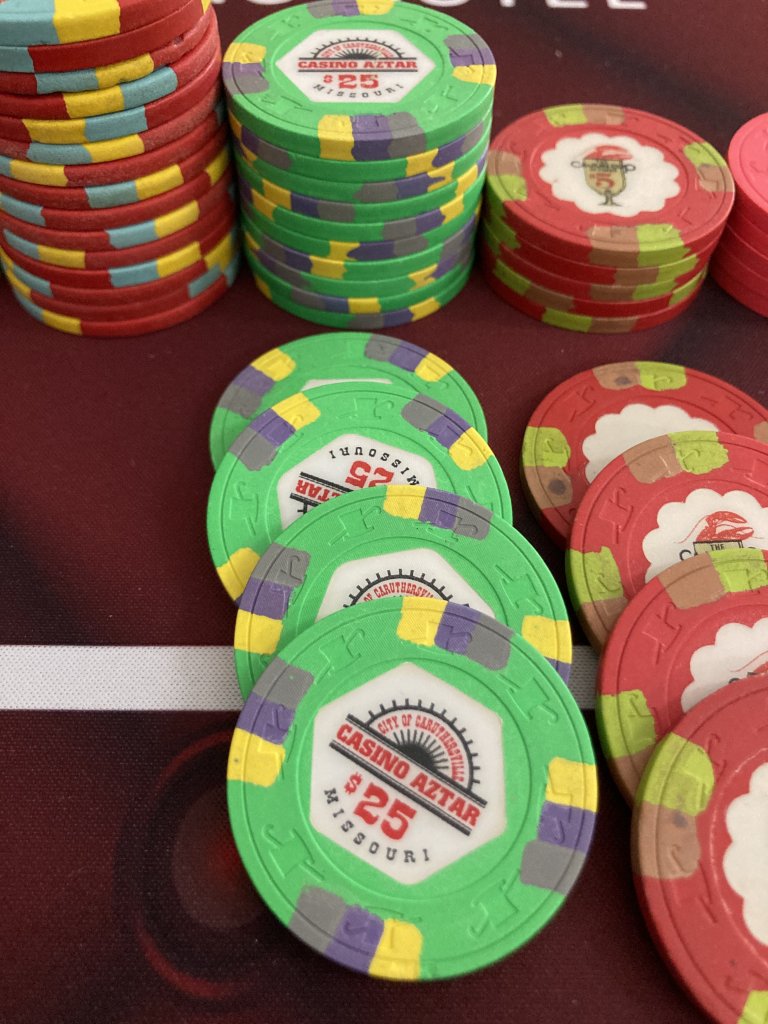 Offering $350/rack for casino used.
Can also offer up to 2 barrels each of NM condado beach primary $100 and Aztar MO secondary $100 shown below in trade.
Or the rack of secondary Empress Joliet $25 I'm trying to replace. 11.2g/chip.