I've decided to let this beautiful set go. I'd rate them in excellent condition. I used them in my home game once, and I believe the owner before me only used them a handful of times.
For the majority of this set (500 pieces) I paid $3.50 per chip. For the additional 80 chips I paid $4.00 per chip. $1750+$320 = $2070
U.S. shipping addresses only at the moment. $15 for shipping. Insurance optional at buyers expense. PPFF.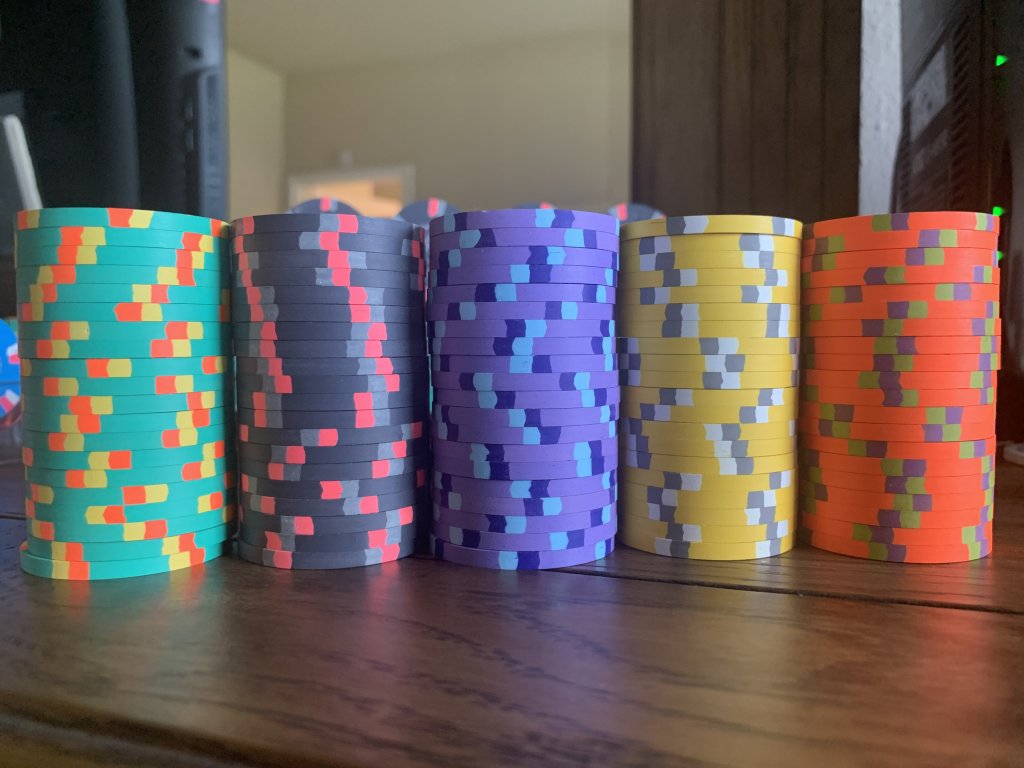 Last edited: