Straight Flush
Supporting Member
Joined

Jun 23, 2019
Messages

7,923
Reaction score

21,016
Location
I am selling my long term project of building the entire collection of house mold Atlantic City chips. This collection was intended for a wall art project for a future poker room. After some discussions with the pit boss, we have decided not to move, but have decided to double down on our existing house. So plans are in the works for a new indoor/outdoor area that will include a poker area. But there will not be an opportunity for wall art. Anyway, not super motivated to sell. But I am actually not a collector and I wouldn't mind these going to a home where they can be appreciated. This has been a fun project and a labor of love and probably less than I paid for these chips, particularly considering what I paid for some of the rarer ones and let's not talk about ebay shipping.
This is a nearly complete collection of Atlantic City $1's, $2.50's, and $5's from the heyday of AC. There are three chips missing which I can steer you towards. Actually if this doesn't sell and you have one of the missing chips I would like to buy it from you
Price is $350 shipped
(US) for 23x $1s, 17x $2.50s, and 18x $5s as pictured below.
I just cleaned these again so they are a little thirsty and could use a light oil.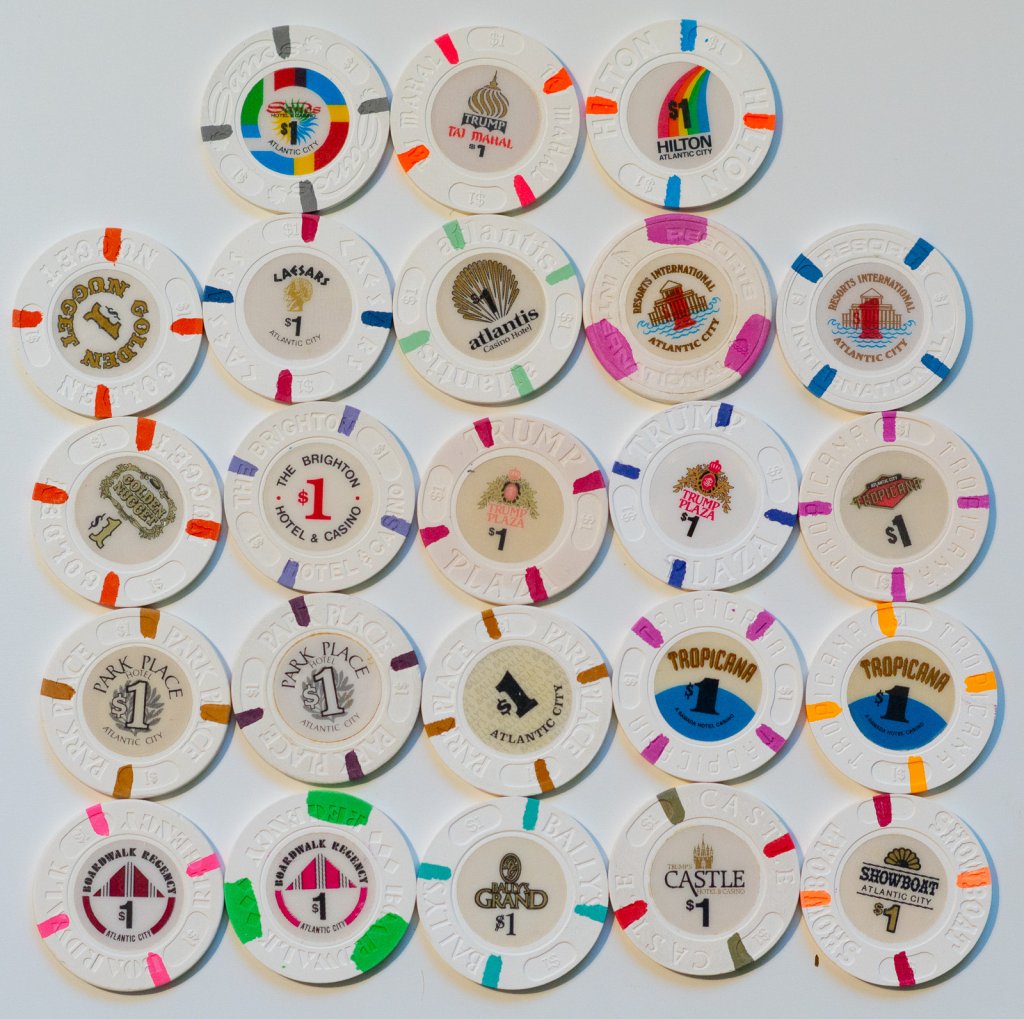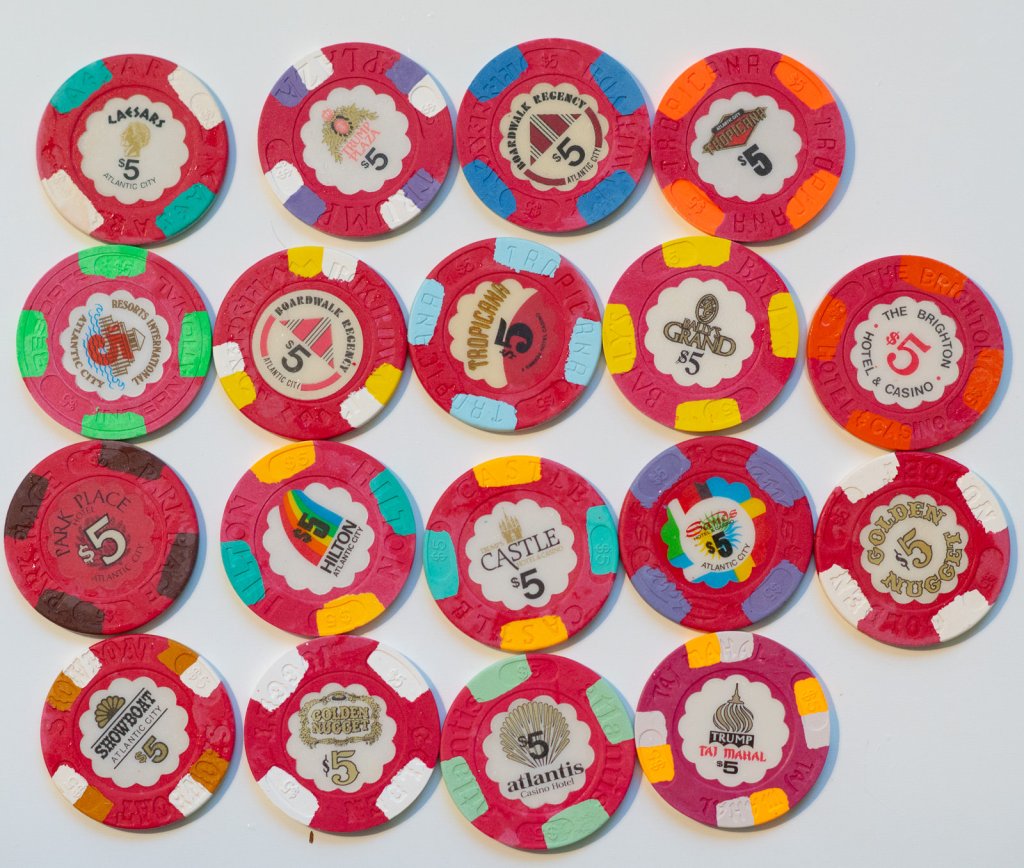 NOT INCLUDED: There are three chips missing to complete the entire collection. Actually if you have one of the missing chips below I would like to buy it from you
Last edited: