I can't recall who asked me about these before. I had a chance to pick up some of the chips from my parents recently, to take some pics.
They were purchased as half pie blank no molds. My wife designed the bonsai tree and the koi artwork. I did the hot stamping myself. They were a set of 300? chips that I did as a gift for my father.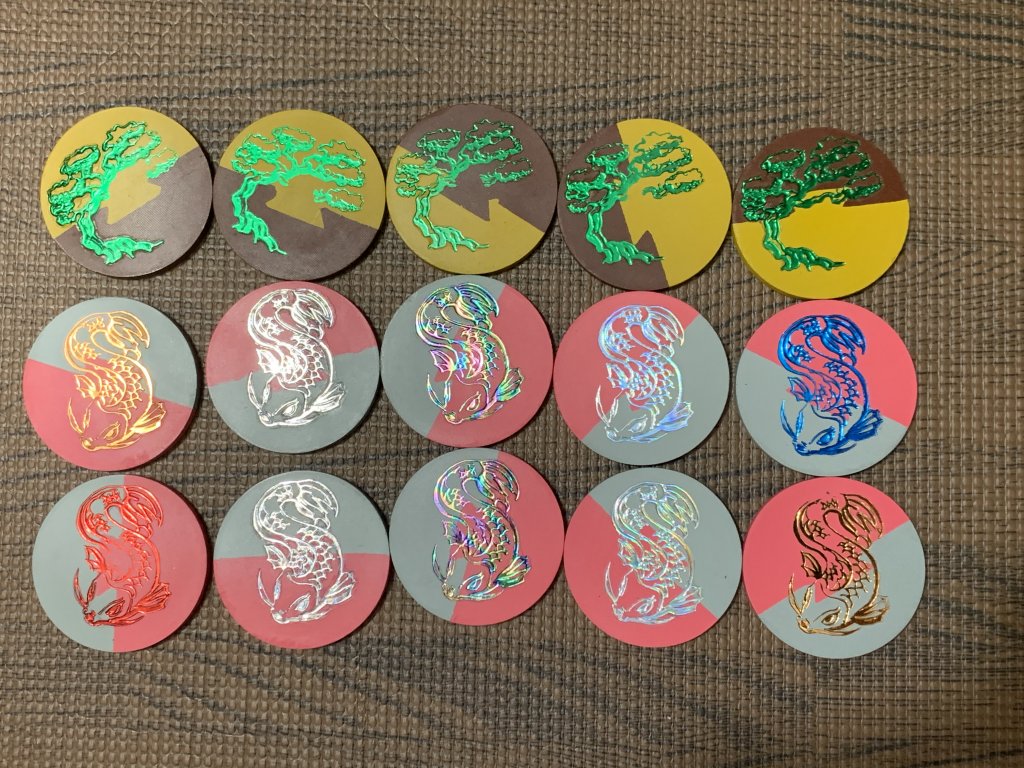 The middle row of kois have:
Orange? , prismatic , oil slick , holo , blue foils
The bottom row has:
Red, prismatic, oil slick, holo and copper? foils.