I figured I'd throw this out there to see if anyone has interest in working out a mutually beneficial trade on Apache China Clay Pharaoh's.
I've got the following chips I don't need:
100 x $500
100 x $1,000
50 x $5,000
I also have 1 x $5,000 ceramic plaque (not like the current ones on the Apache site).
I'm looking to add the following to my set:
100 x $1
150 x $5
100 x $25
100 x $100
Obviously I'm not looking to trade 450 chips for 250, but am willing to work on numbers as well as additional cash to make things fair. Let me know if you need any of mine!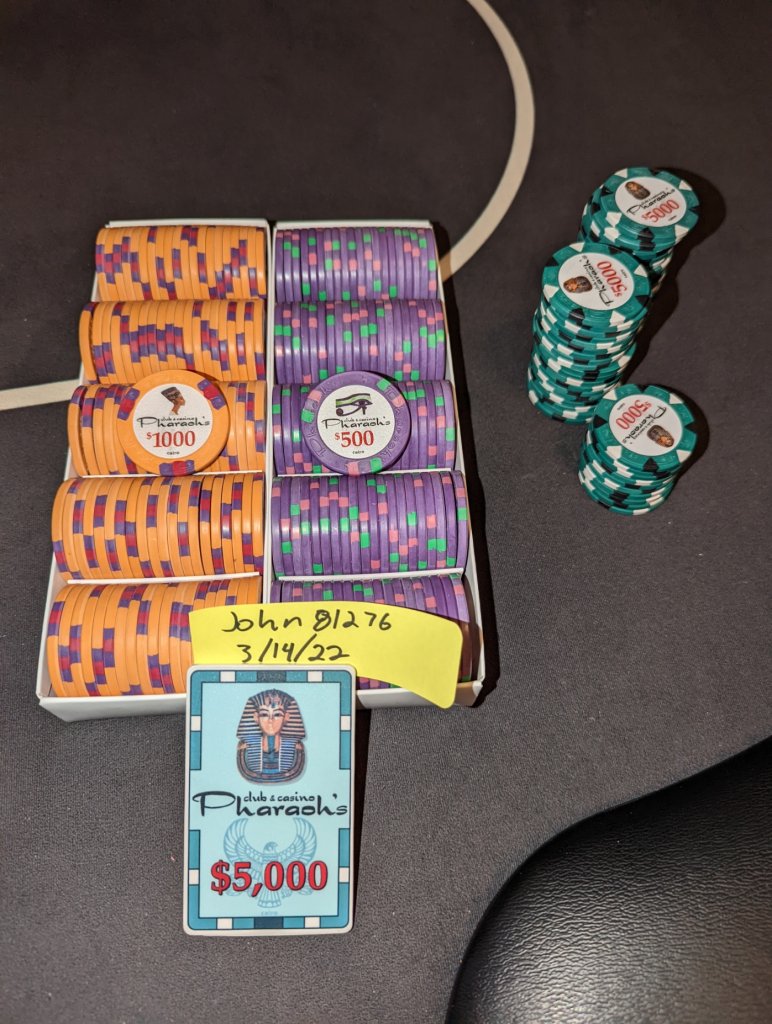 Last edited: