Joined

Mar 20, 2018
Messages

1,786
Reaction score

2,430
Location
Looking for trades first, cash second.
There seems to be some confusion as I've been getting multiple PMs trying to get the stuff that I'm trying to trade for !!
I am currently hoping to get these for myself:
Casablanca $100's grey or black 4v418's
Casablanca $25's Day green large inlay.
Casablanca $500's Larger Inlay Purple or Yellow
Flamingo Hilton Las Vegas $1's.
4 queens Q pie $1's
Starburst full mint racks. Most colors still needed.
Horseshoe Gardena $20's black or grey.
LVH $1's
PDC snappers
I have lots of goodies to trade as shown in my follow up picture, or cash!!
I am willing to sell some of these chips which is why I switched over to a for sale ad as not too many trade offers came through.
Cheers,
Joe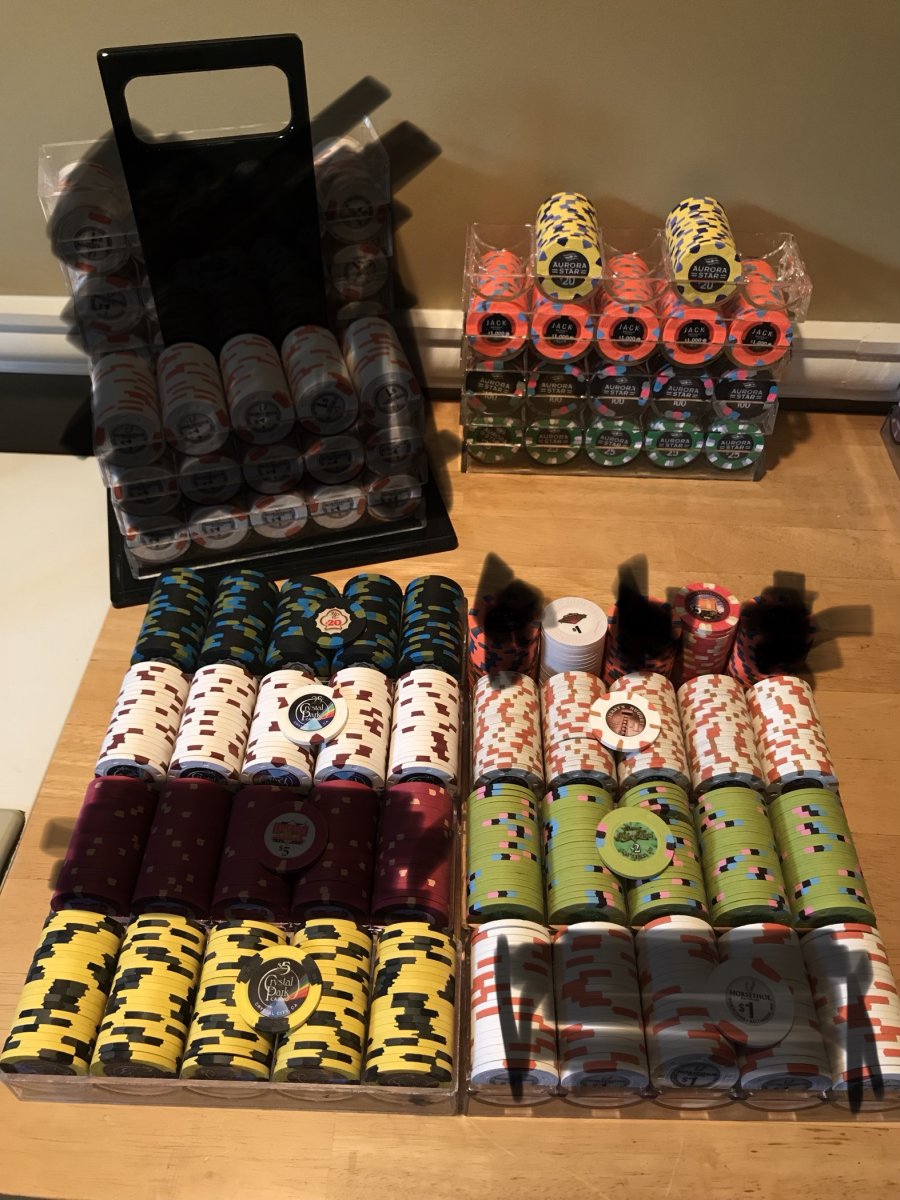 Ps:
The Baltimore's are all gone though I am willing and able to go back for a harvest run. The Jerry's are still available.
Last edited: