I posted a thread with the same title a few years ago, but those chips are all gone. Here's what I've come up with in the past year, to replace them. I just got a new table, so I was going to line them all up nicely, but I don't have the time or patience to do that today, so they'll stay I their cases.
Clockwise, starting with the limit set: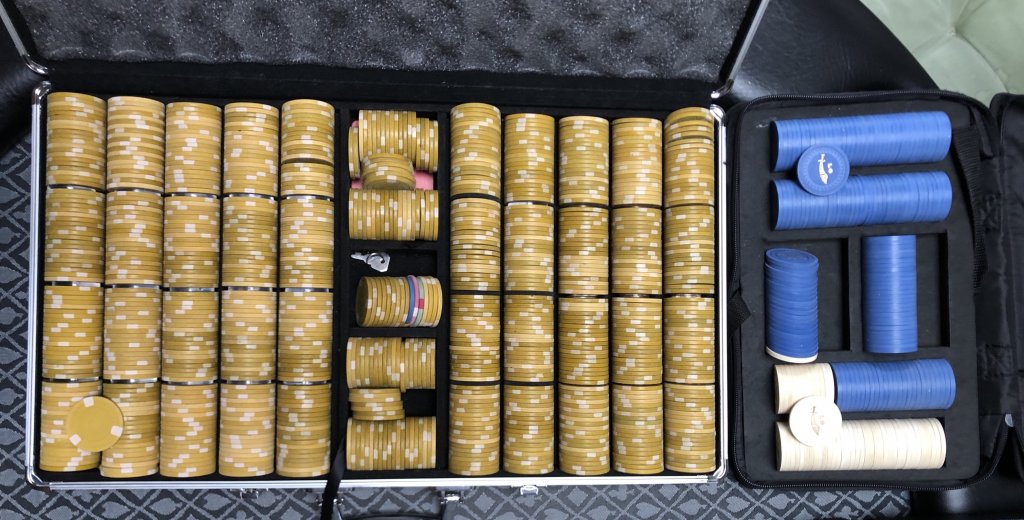 L mold limit set - got these 900 yellows so cheap, I couldn't refuse. Still need to wash them all, but after doing a barrel with unremarkable results, I'm not sure when I'll get around to it. The blues and whites are L molds I can use for antes and or value chips, you know, if I ever host a limit game.
Foxwoods 1992 - these are the original Foxwoods chips - on the tables from '92 until the MGM rebrand in 2005. ALWAYS LOOKING FOR $5s, PLEASE. Ive got some non-denom Casino Royals CA chips in the case, but I'll probably track down a rack of starbursts to use as fracs.
Leaded THC mixed cash set - I'm using a $10 in this set because the chip is local, quirky, and I love it. For a 6-8 handed .25/.50 game, the bank is fine. Though I do plan to add another rack of $5s if I ever get the chance.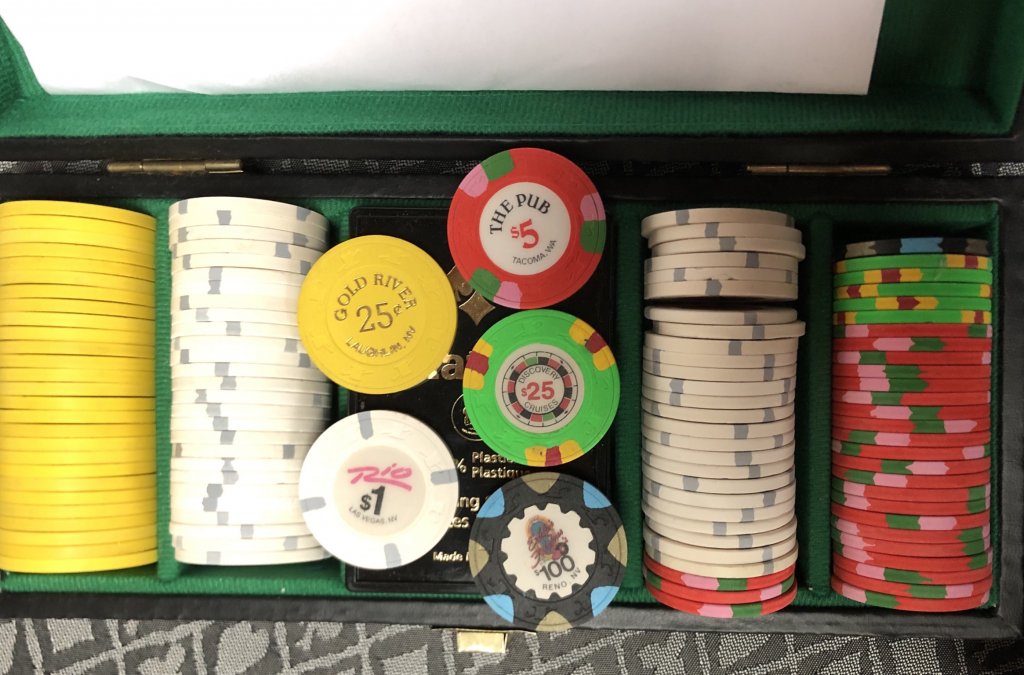 OFCP set - used as a travel set for OFCP or heads up cash games, this set has no need for $100 chips, but there are two of them in there anyway.
Heads up tournament set - This is the only unleaded Paulson set I own. I pretty much only own them because 36mm chips are what fit into this really cool transformer carousel thing.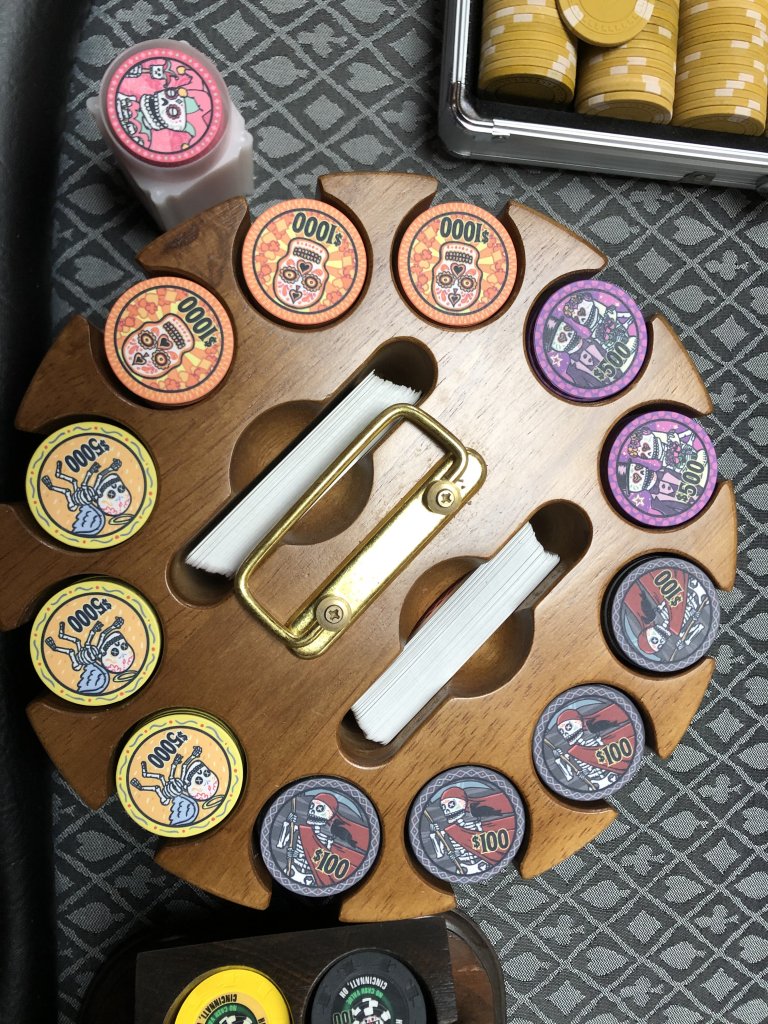 DDLM ceramics - I bought these in October because they were on sale and I wanted something cheap to put in my carousel. I still think the graphics are goofy, but I love the quality of these ceramics. The breakdown is for a single table T100 15k with rebuys.