There have been many "first times" since I joined this forum. But this was a big one. If the poker chips are the brains, I would say the poker table is the body. While you can mess up some chips and still play, if the table goes down everyone ends up playing on the floor.
Good news! The RE-felt was a success. The Maryland Terps felt lasted over 8 years. It had a good run. Now it is the time of "Animal House" - the name given our group by my wife. The felt now complements the custom chips.
I will say this was a lot of work! I am not a handy guy. It took a while but I got it done. Special thanks to
@T_Chan
(his felt) and
@Richard Cranium
for help along the way, to
@p5woody
for assistance with the chips and felt design, and of course
@Gear
for the chip labels. Can't wait to host.
Before: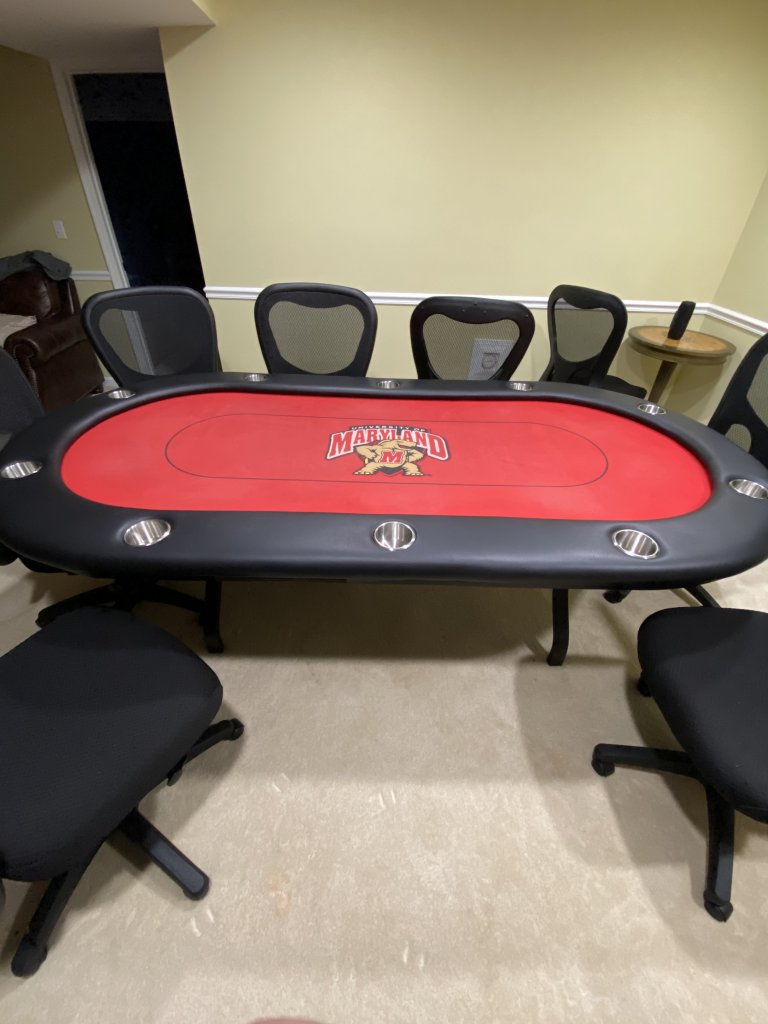 After:
and the matching chips: