Joined

Nov 24, 2014
Messages

343
Reaction score

405
Location
AUCTION ENDS ON

Dec 6, 2020
AUCTION ENDS AT

12:00 PM Eastern Time
STARTING BID

$100
MINIMUM BID INCREMENT

$5
PAYMENTS ACCEPTED

PayPal F&F
SHIPPING TERMS

Winner Pays
SHIPS VIA

Posten
AUCTION GUIDELINES

The highest bid at the closing time listed above will win. If there is a bid within 5 minutes of the closing time (original or extended closing time), 5 minutes shall be added to the time of the last bid, until there are no bids within the final 5 minutes. Because seconds are not displayed on post timestamps, these examples will be used as a reference.
No Reserve. The Starting Bid of this auction will be treated as the Reserve Price.
Bids must be placed in whole US dollars, using numbers in minimum increments as stated above. (bids using images or spelled out numbers are not valid)
All bids are to be placed openly in this thread. No bids via Private Message/Convo. Sellers are not permitted to bid on their own auctions.
The seller reserves the right to edit the listing to clarify statements or correct any errors.
Once a valid bid is made, the auction can not be canceled. Bid edits and/or retractions are not permitted. Violations of this rule will result in discipline at the discretion of PCF Admins and/or Moderators.
PCF (its Owner, Admins, and Moderators) are not responsible for any actions or outcomes that take place in this auction.
Most of these chips have been collected by me, with a handful received in previous trades and the North Korean one was a present from a friend who went there.
I have no idea if people are collecting these anymore and since there aren't that many Paulsons in here, I'm not sure it's interesting at all but figured I'd give it a go. I doubt many of these are valid any more as most of these were collected early 2000 and I'm sure several of the casinos are gone by now. Also, I don't know I collected $5s, that seems unnecessary expensive so I don't expect to recoup my former brilliance. Also, I'm not too sure about all the locations/casinos. These are marked with (?).
Running this for a week as I don't have time during weekdays to keep track of the bids. Anyways, on to the show:
Riga, Latvia (?)
Vilnius
, Lithuania:
Tallinn, Estonia:
Stockholm/Gothenburg Sweden (same chips in both casinos at the time):
Color Line ferry casino between Oslo, Norway and Germany: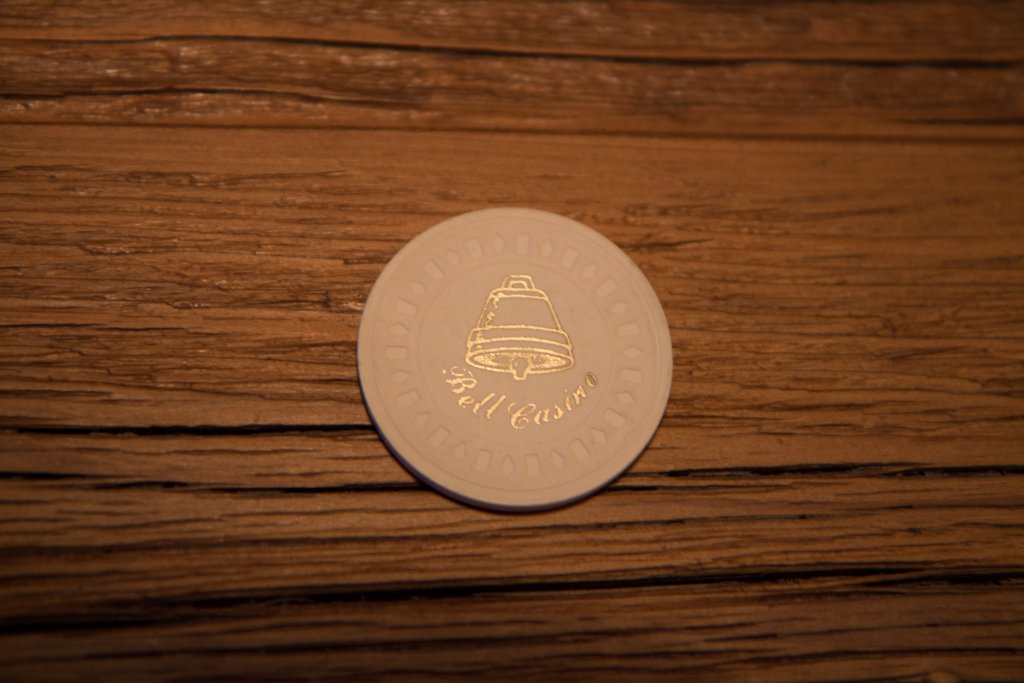 St. Maarten, Dutch Antilles:
St. Maarten, Dutch Antilles (?):
St. Maarten, Dutch Antilles (?):
St. Maarten, Dutch Antilles:
St. Maarten, Dutch Antilles:
Dominican Republic(?):
Royal Caribbean, Jewel of the Seas:
Puerto La Cruz, Venezuela:
Isle Margherita, Venezuela:
Bogota, Colombia. This was a poker room ran/owned by an American I got to know on 2+2. I'm pretty sure it's a legit casino. I believe these are Sun-fly and not chipco though but I might be mistaken. They're obviously Peso and not USD:
St. Lucia:
I can't add more photos so I'll add them as comments. Listing them here so there's no doubt that they're a part of the auction.
Remaining chips are:
2 chips from Macao, 5 & 25
1 chip from
Pyongyang
, North Korea
3 chips from 3 different casino in Prague, Czech Republic
2 chips from Atlantis, Bahamas?
2 chips from Aachen, Germany
1 chip from Maestral
1 chip from Platinum Casino
2 chips from Spielbanken Nedersachsen
1 chip from Holland Casino
2 chips from Hooters, Las Vegas
1 chip from The HO, Las Vegas
1 chip from Hard Rock Cafe, Las Vegas
1 chip from Arizona Charlies, Las Vegas
1 chip from Showboat, AC
1 chip from Taj Mahal, AC
1 chip from Golden Sun
1 chip from Casino Montelago, Henderson, Nevada
* Please note that shipping to US/Canada/world seems to be ~$38(!).Shipping to EU is $34. I'll check if I can get it cheaper before the auction ends and update in comments. If I somehow meet the requirements for <7cms height I can get away with $25 but plan on $38 for now.
https://www.posten.no/en/sending/packages/overseas/send-packages-overseas
* I will combine shipping if you win more of my auctions
* EU bidders has to pay in USD.
* Racks/trays not included.