Full House
Supporting Member
Joined

Jul 7, 2015
Messages

4,241
Reaction score

5,952
Location
Building a 60" round table for a client. Here are the specs:
60" round
6" rail
Jumbo cup holders in the rail
1/4" Volara playing surface padding
Royal blue mini-suited speedcloth
Oak pedestal
Unfortunately, there is no 60" Baltic Birch available in my area so I need to build up the 60" surface by extending the side of the 4'x 8' plywood sheets from 48" to 60". I need three 60" x 60" sheets. Step 1 is to cut three sheets of birch plywood down to 60" x 48". I use birch as it is much flatter than the standard AC or BC plywood at Lowes or Menards. AC and BC always seems to be bowed and warped.
I cut the plywood in my garage as it is much easier to move the smaller pieces down into my basement shop.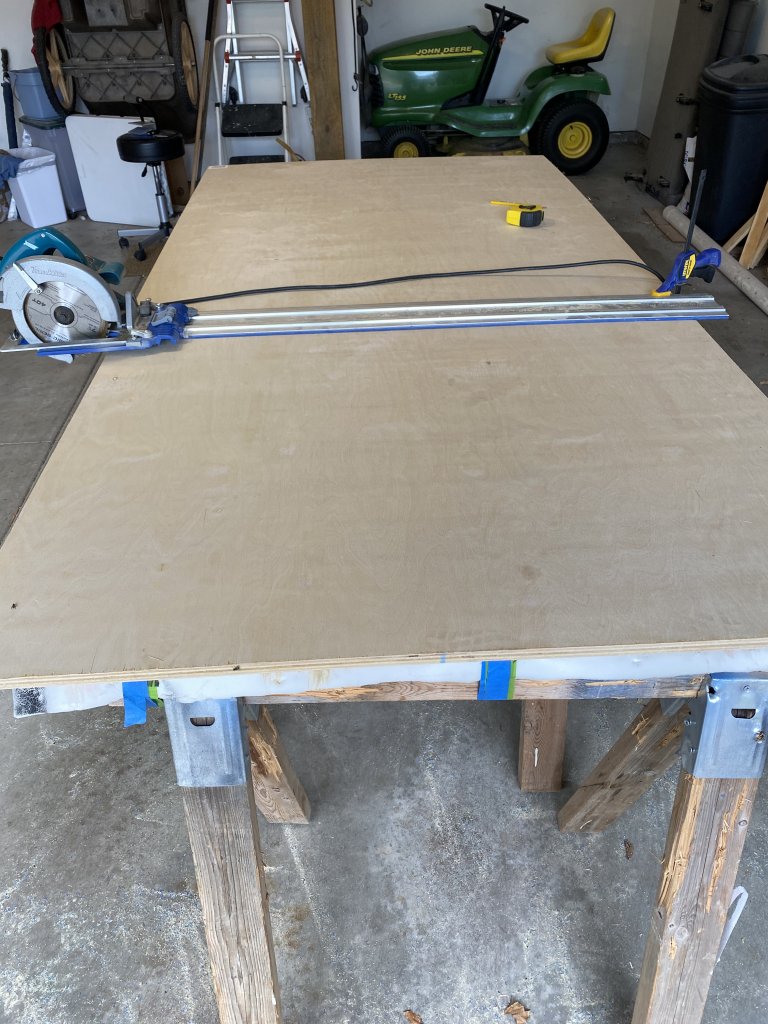 Next, cut three 12" x 48" pieces from the scrap plywood.
Then take each 12" x 48" piece and attach to the sides of the 48" x 60" pieces. This can be done one of two ways. I used to use biscuits and glue, then clamping the two pieces together. This time I am using pocket hole screws with glue. Not sure one is better than the other, just different.
The next step was to cut each of the glued up plywood sheets into a perfectly round 60" circle. I do that with a router attached to a Lewin circle cutting jig with the Lewin extension. I have two routers and leave one attached to the Lewin jig all the time so I don't need to take it on and off the router.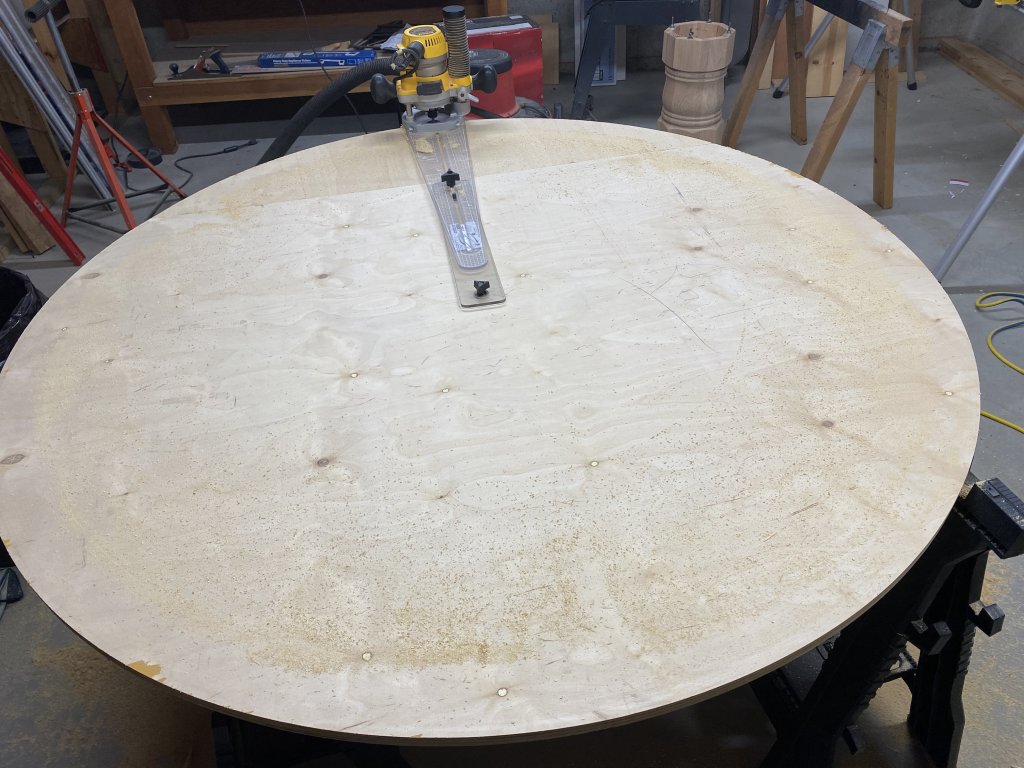 Next, I cut 1 1/2" from one of the round sheets. This will be the rail lip. The remainder will become the top sheet of the table.
The next step is to cut the 6" rail from one the remaining 60" sheets.
Below is a pic of the rail lip sitting on the rail. This is just for illustration as I still need to cut spacers to attach between the the rail and the rail lip.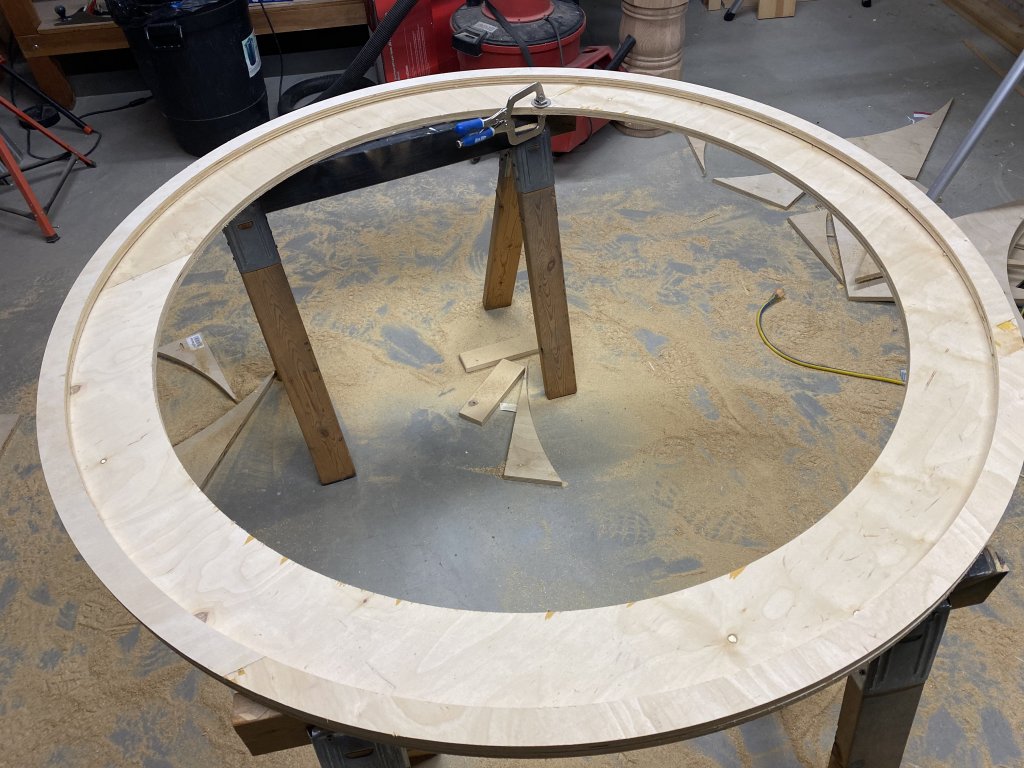 That's all for today. Next is to cut the spacers and glue and screw the rail and rail lip together.
More to come...
Last edited: