First, I want to thank all the other people that posted their poker table builds with detailed pictures, it was a huge help in deciding what to do and how to do it.
This is my first poker table build and the reason I went with round is because the room it will be in, oval just would not work. Going 60" round was a must because we always have 8 people playing a cash game. I went with a track because that is want most people in my group prefer, however maybe in the future I will go full custom felt, those look pretty nice on this forum. I hope this post helps the next person on their table build, feel free to ask any questions, I definitely still have a few of my own on how to get better next time.
List of materials used:
Step 1: Design
I am a mechanical designer, so I used my CAD program to build my poker table idea in 3D and then layout in 2D with some dimension to follow. I wanted to have a raised rail because I really like the suited diffusers
@T_Chan
offers. I did not want to go too tall with the raised rail because of comfort, so I went with 3/4" tall. I was originally going to just have the raised suited diffusers with a black background, but I did a design change in the middle of the build (not reflected in the drawing) and added lights. I just could not pass up trying to add lights since it looks so nice on other people builds on this forum.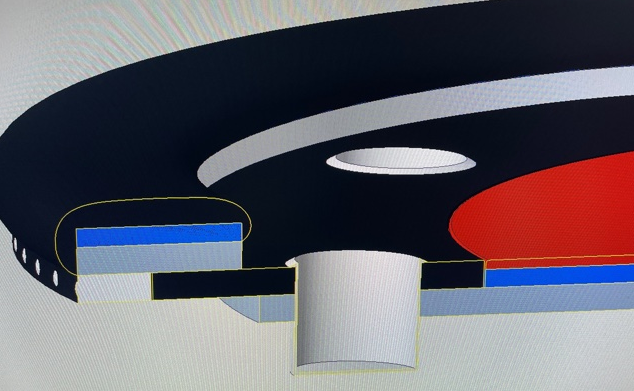 Step 2: The Pedestal
I was debating back and forth on foldable legs for portability vs a pedestal and I am glad I went with the pedestal; it just gives a professional permanent feel. We will not be moving the table but if we do, I designed it so we can unbolt the table top off with ease using t-nuts. I found this online at Unfinished Furniture of Wilmington. I think worth the extra cost. All I had to do was stain/poly it.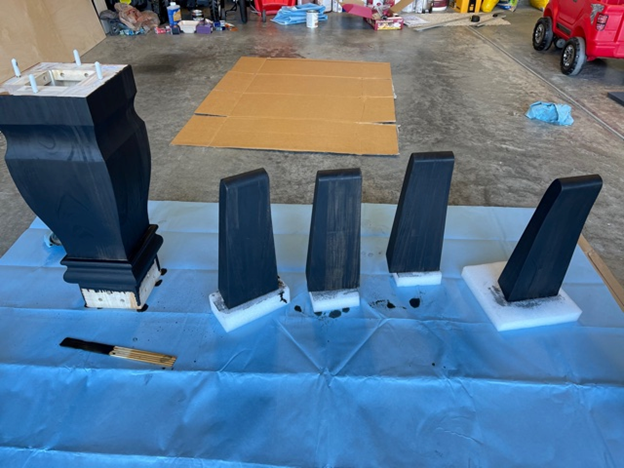 Step 3 – Cutting the Plywood
Luckily, I was able to find 5'x5' plywood about 45min from me. I definitely was not going to join 2 pieces of plywood together with my lack of woodworking skills. I put the 3 sheets together and clamped them so I can get a perfect round cut of 60" on all three sheets. I drilled a center hole through all three so they can all line up and have the same center point.
I found this router at Lowes on sale. It was perfect for what I needed it for. I know routers can be expensive and I will probably only use it to make tables. Make sure if you go with a router you get a plunge base. I used a 1/2" router bit for all the cuts
I bought the Milescraft CircleGuideKit (Router Jig, $48) to make the circles cuts but I did have to make my own jig to be able to cut the 60" diameter and another diameter since the Milescraft jig only goes to 52" diameter. I definitely recommend the for all other cuts 52" diameter for ease and accuracy.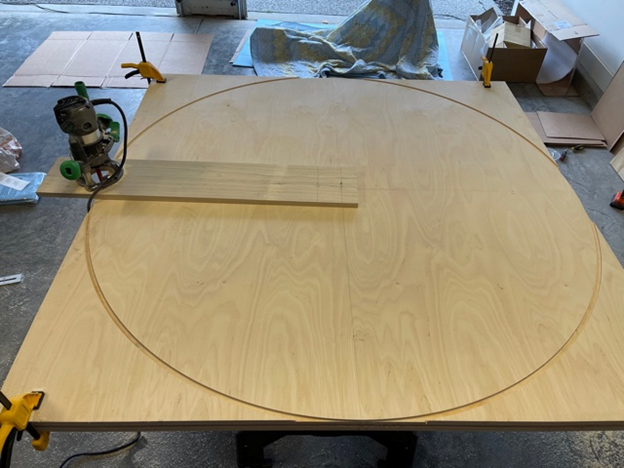 I made rookie mistake by cutting this in my garage, the saw dust got everywhere and on everything. I moved the operation outside to finish cutting the other pieces out.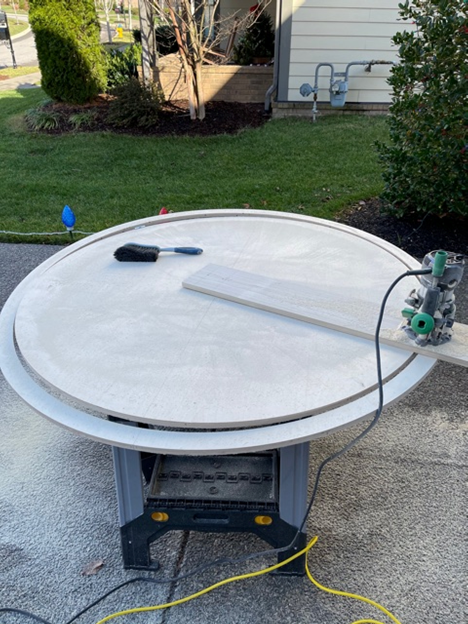 Step 4 – Cup Holder Cuts
Cutting out the holes for the cup holders in the track. I used a 3-1/2" hole saw. I actually like what other people did with cup holders in the rail but this being my first build that seemed a little aggressive this time around.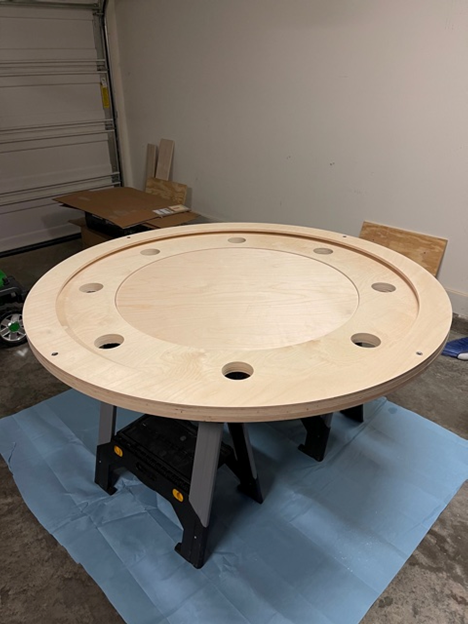 To Be Continued.....ran the limit on posting pics in one post.