Straight
Supporting Member
Joined

Oct 27, 2014
Messages

993
Reaction score

1,766
Location
Well, the 5 year Redbelly plan departs in DAYS and I am CELEBRATING!
(this is long but the ending is really good!)
​
This past New Year's Eve I popped a nice bottle of champagne and raised a glass to my lovely wife Sumer! 2017 was here! While I'm not one to want time to race by, 2017 was a year that we had been looking forward to a LOT! 2017 was to be the year that would have my wife and I see our youngest graduate from high school thus providing us an empty nest! Sumer and I have raised 2 incredible boys into 2 fine gentlemen with a firm foundation to start their journeys into life and that in and of itself is a lot to celebrate! Due to my divorce in 03 we also were not going to be under any kind of control/ leverage by an ex wife most certainly destined for the hottest corners of…. well… you get the point! My oldest son is proudly serving in the Air National Guard as a load master on a C-130 and pursuing flying having completed his year long training! My youngest is off to proudly serve in the Army in just days! This father can't get more proud! Finally we should also be rolling into Denver to settle down and enjoy just driving to work! (currently all my trips originate in Las Vegas however I live in Seattle so it adds about a day each week in additional commuting time but it was important for Sumer and I to stay a part of our boys lives so completely worth it!)
But that Denver plan kind of changed last year when Sumer talked me into an all summer long road trip! (More on that shortly!)
2017 was not without it's down moments however, and there were a couple of big ones and part of the reason I've been a bit absent from posting here. In April I was all set to finally attend Tom's (Mr. Tree) meet up, Shoot Out at the Post, when my Grandfather began to quickly decline in health. Cancelling my meet up plans, I arrived to be with him just 3 days before he passed. Both my sister and I were with him at his bedside when he passed. His influence on both our lives is beyond explanation here but he was a father to us both and loved without end! He was always there for us and we were always there for him. Even though a few months short of his 98th birthday it was still too soon. I do need to pause here and say that, while I did not post his passing here, I did communicate it with the members attending the Shoot Out at the Post and everyone was amazing in their support! I was deeply touched, thank you! This community is amazingly special in their support for each other!
Now this next part is a bit interesting but worth sharing I guess… my mother also passed away this year but at the end of June just a couple of months after my Grandfather. Not a total surprise as she had been ill for awhile. She didn't keep in touch with family much mostly due to her husband but we had spoken a couple of times right after her dad's passing (see above). Her husband has always been a real gem, not really. Just how MUCH of a "not real gem he was" was discovered after I tried to contact my Mom during the 2nd week in July for some questions I had concerning my Grandfather's Estate (I am/ was the executor) and was told that my mother had passed more than two weeks earlier! … then promptly hung up on me. Yup! Knew he was an ass but really? I'm fine but just amazed at the contrast between some humans on occasion! Oh well… turns out they DO make enough bourbon to get over that kind of shock!
Let's now move on to more POSITIVE… a 5 year plan altered… back to the road trip!
Leading into the summer of 2016 my wife thought it would be fun to take an extended road trip, visit friends, see places, and generally spend quality time with each other and with our youngest son! I really did NOT want to go on an all summer long road trip but I usually lose in these sort of things and this was no exception! We covered 7500 miles in a Ford Fusion with 2 dogs and sometimes my youngest son! Yuck!, right? In short, we had an absolute blast visiting places, friends, and spending time together! So much fun, in fact, that we began to slowly change that original Denver plan significantly! We have been preparing ever since…
So with the time now just a few days away from departing the Northwest, I thought that I'd share our new and improved plan!
We have an estate sale in a day or two! (We kept a few items near and dear to us such as photos, grandmas china and tea cups, and of course several boxes of wine, bourbon and poker chips!) EVERYTHING else is being sold. What did fit in a 3500 sqft home now occupies a 10x10 bedroom! We will be leaving the Seattle area and traveling to Alabama (where Sumer's parents live) to wait while we have a MOTOR HOME built for delivery in late January mid February. This will serve as our official residence for the next 5-7 years we estimate. Once we have taken delivery of our new home on wheels we plan on living full time on the road and flying/working out of which ever city or pilot base is closest to our present location!
Our new plan is indefinite… but the Denver area is still in our future… just slightly delayed!
I look forward to driving to meet ups and hanging out to explore the area afterwards, play in a few circuit events during the year, take in some sporting events, as well as the obvious visits to friends, family, national parks, and all the other amazing sites this country has both big and small. Then we have Canada as well!
Ultimately we felt that since we are fortunate enough to have flexibility in our jobs, are still relatively young and physically able, we might as well take this time while we have it and explore! This will not be a "you can find us at the RV park" sort of experience! We want to take the motor home off the beaten path and explore as much as we can! (while still trying to stay gainfully employed!) When our boys begin to settle down with their lives (marriage/ kids) perhaps we will settle down our selves!
So the reopening of the Redbelly Poker Room is also on an indefinite delay although I will have a tournament and cash set always on hand for the impromptu card games!
So there you have it! The new, and we think, vastly improved Redbelly 5 year plan!
Now! Let's CELEBRATE!
​
This was just going to be an announcement of "Redbelly's future plans" but as I was putting final items into final boxes I came across an ASM/CPC mold that I had not packed! I had used it as a card protector and had placed it in my desk drawer, safe but hidden from the rest of my poker items! So I thought my oversight (carelessness if you will) can be someone else's gain!
Effective today and lasting until Sumer and I travel to the plant that our motor home is being built (in the first 2 weeks of October) I will raffle off tickets for ONE GRAND PRIZE! That Grand Prize will include a MD-6 Card and Dice (DIECAR) ASM/CPC Mold Cup! A 20"x30" ASM/CPC Mold Cup Canvas Print, and a Full Sample Set of Redbelly Poker Room Chips, both Tournament AND Cash (including the cash $5 and tournament T100 and T1000 "Thanks Herb!" Tribute Chips! Shipping will be included to anywhere!

I will post pictures of our tour and share our coach choice on the 7th!

I will use the MID DAY Indiana Pick 3 www.lotterypost.com/results/in on October 7th 2017 to select the winner. If no winner results in the mid day then I will use the evening numbers and continue if necessary until a winner is drawn.



IMPORTANT!

I will accept entries until 10 PM Central Time on October 5th! Payments will all be due by 10 PM Central October 5th! All payments need to be in by October 5th at 10 PM.
​
One more thing! In true Redbelly fashion, we have a fledgling website and Instagram account now! (No doubt t-shirts are in the future!) Mainly to stay in touch with family, friends, and co-workers to let them know where we are, the fun spots we are enjoying, and share stories and lessons learned that I'm sure will come!

www.redbellyroadtrip.com

Please feel free to check in and make suggestions on must see places!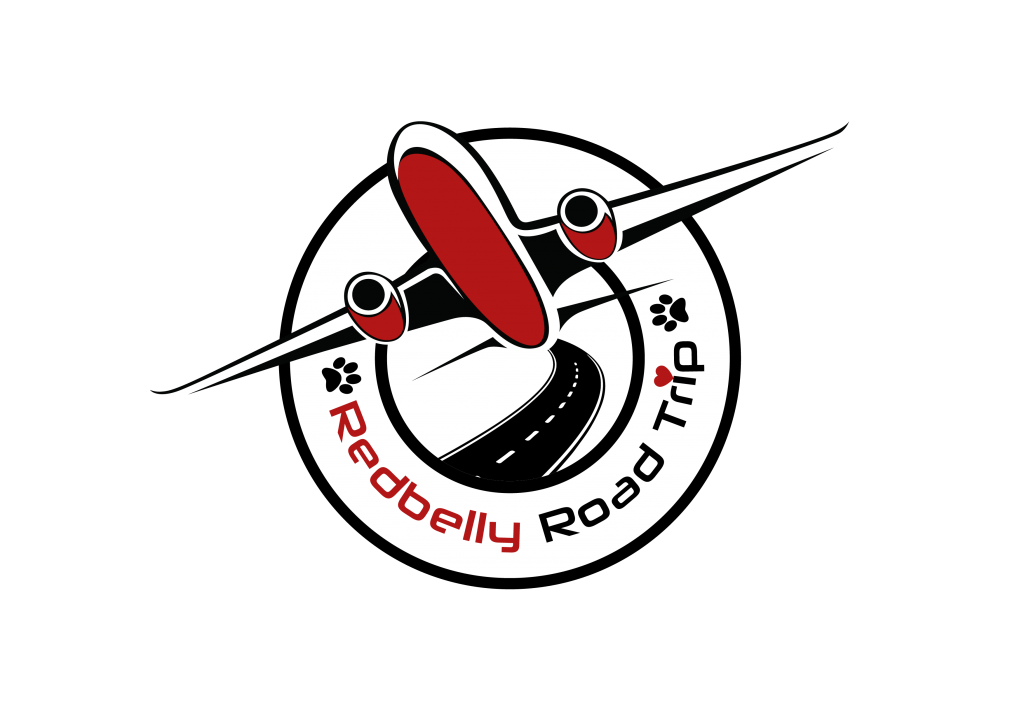 ​
Last edited: