I'm still on the hunt for a full color sample set, I'm up to 70 of 89 now. I have accumulated some extras along the way so ready to let these go to the next person that wants to fall down the samples rabbit hole.
49 colors. Duplicates of Bahama Blue, Grey, Lime Green, Maroon. 53 chips in total. Some have Paulson address on back, some have color on both sides.
$275 PPFF or venmo. Buyer pays shipping.
CONUS preferred, but will ship international if buyer wants to walk me through it.
This is a Dibs sales. Please dibs in the thread and then follow up with PM.
If you need any more pictures, let me know.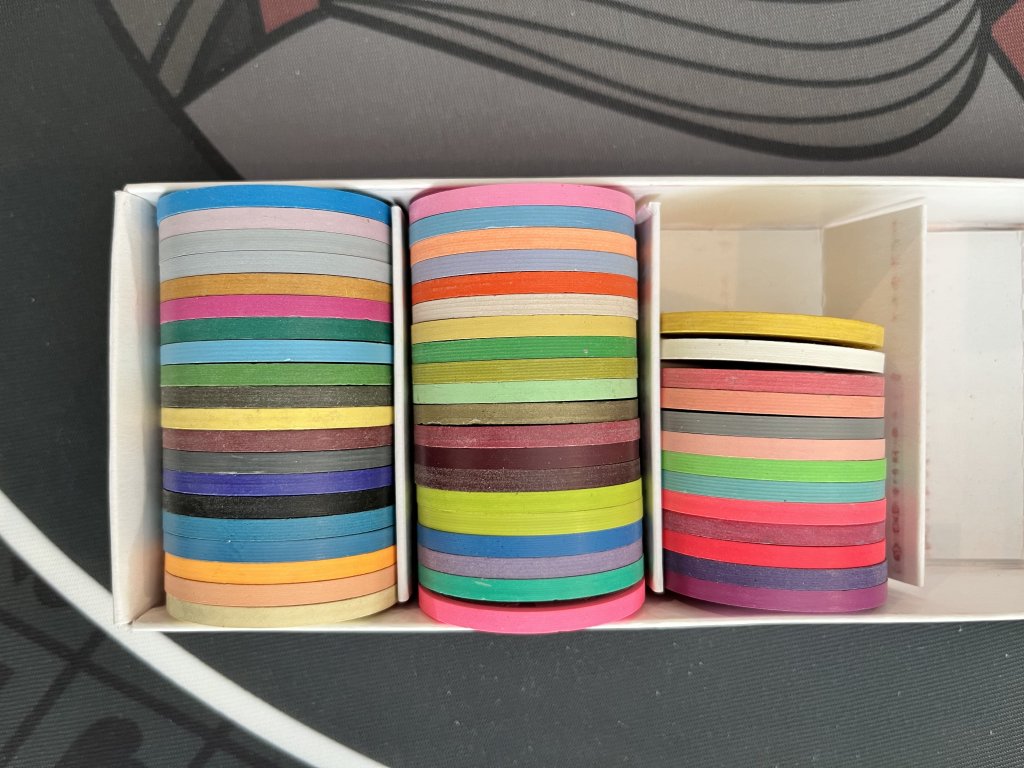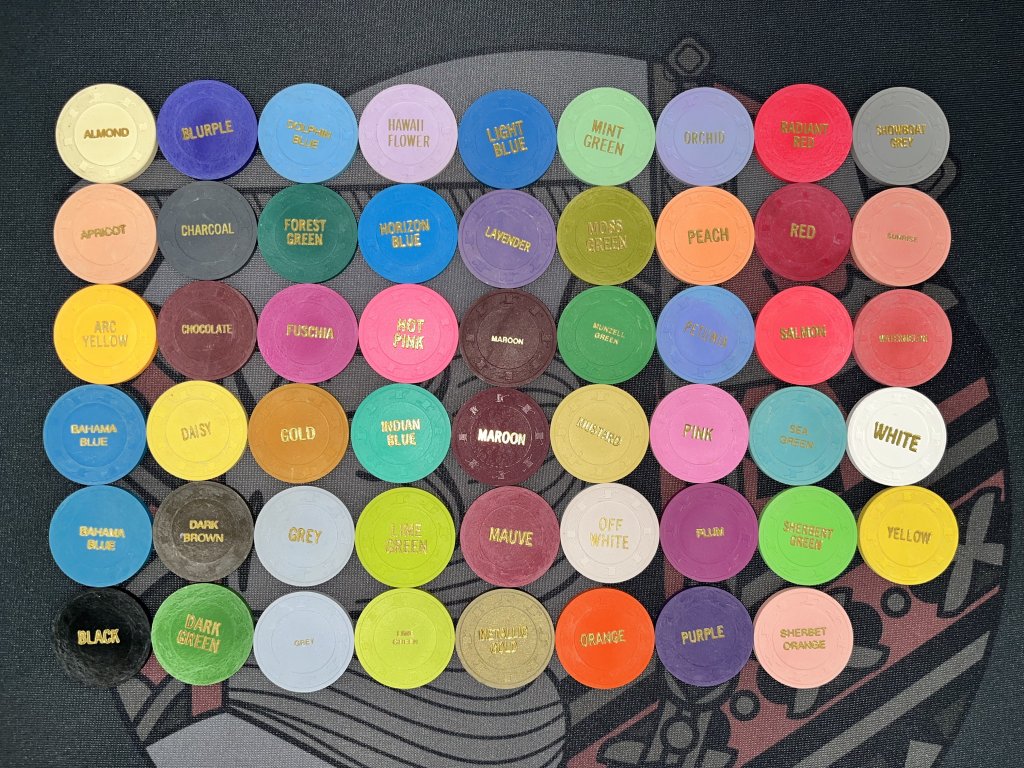 The picture of the black chip looks strange w/ the glare. Here is another attempt.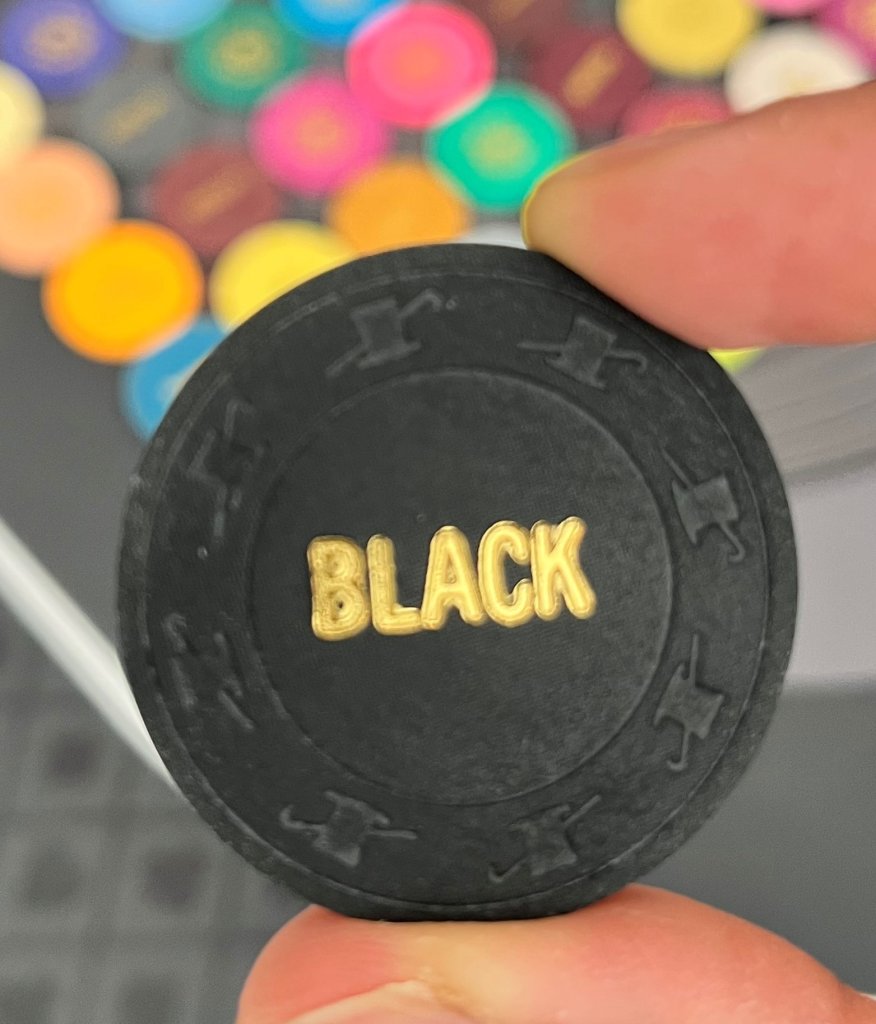 Almond
Apricot
Arc Yellow
Bahama blue x 2
Black
Blurple
Charcoal
Chocolate
Daisy
Dark Brown
Dark Green
Dolphin Blue
Forest Green
Fuschia
Gold
Grey x 2
Hawaii Flower
Horizon blue
Hot Pink
Indian Blue
Lavender
Light Blue
Lime Green x 2
Maroon x 2
Mauve
Metallic Gold
Mint Green
Moss Green
Munzell Green
Mustard
Off White
Orange
Orchid
Peach
Petunia
Pink
Plum
Purple
Radiant Red
Red
Salmon
Sea Green
Sherbert Green
Sherbet Orange
Showboat Grey
Sunrise
Watermelon
White
Yellow