I have 4 roulette wheels for sale, they range between 31" and 31.5". I am only selling 2 of these wheels, so once 2 of them sell, the others will be taken off the market.
Wheel #1: $1900 USD. BC Wills & Co. It's in very good condition.
SOLD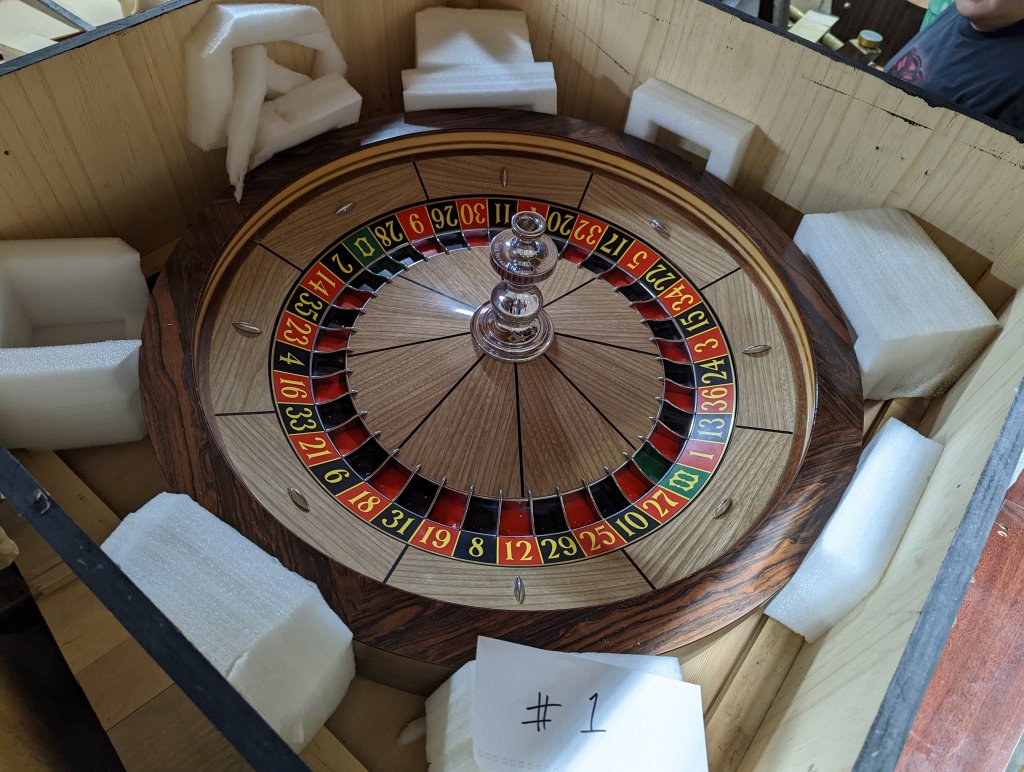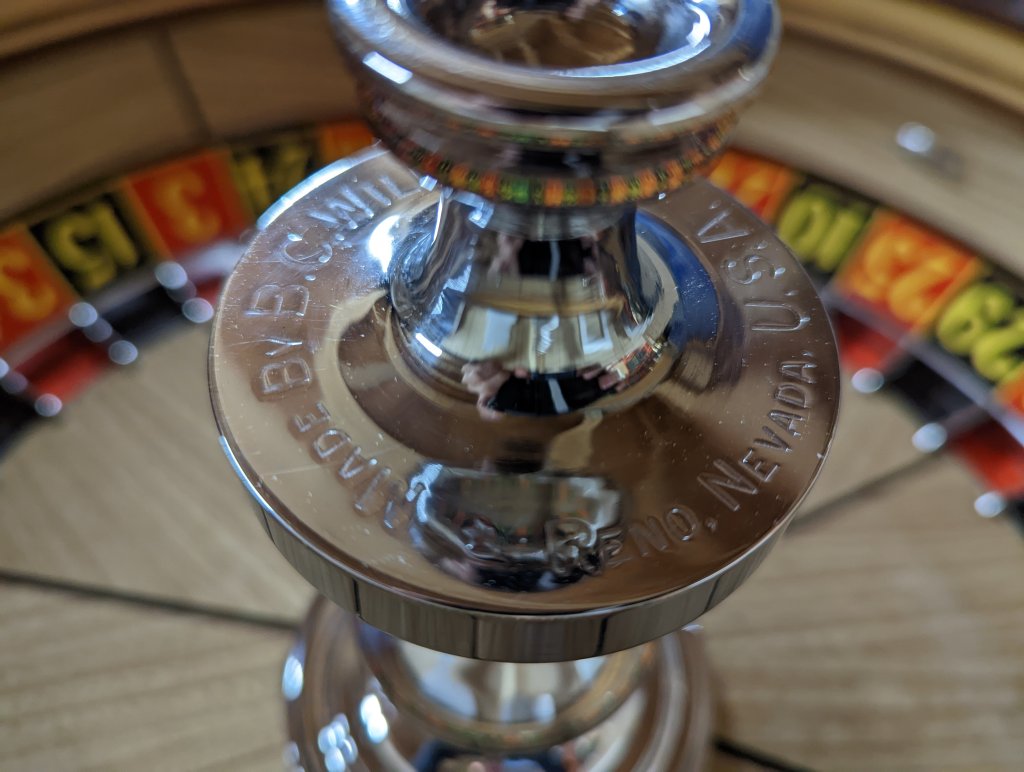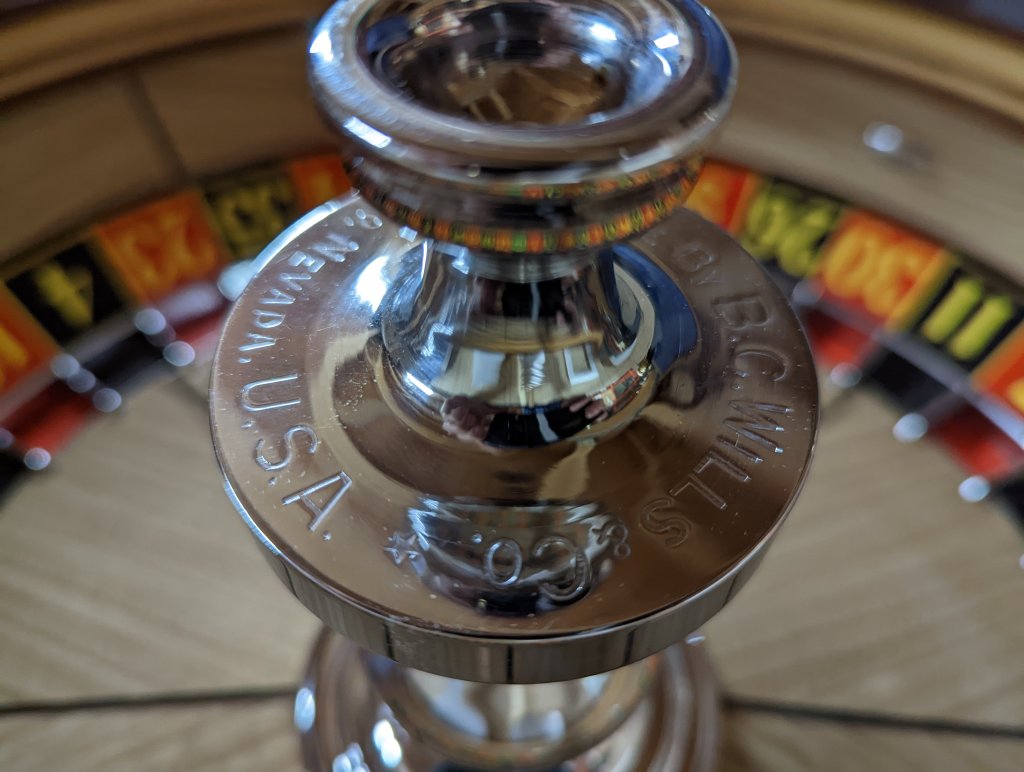 #2: $2900 USD. Paulson wheel. This one has some cosmetic damage. The outside rim has a decent chunk taken out of the clear coat, and there's some minor ripples in the laminate around the inside lip.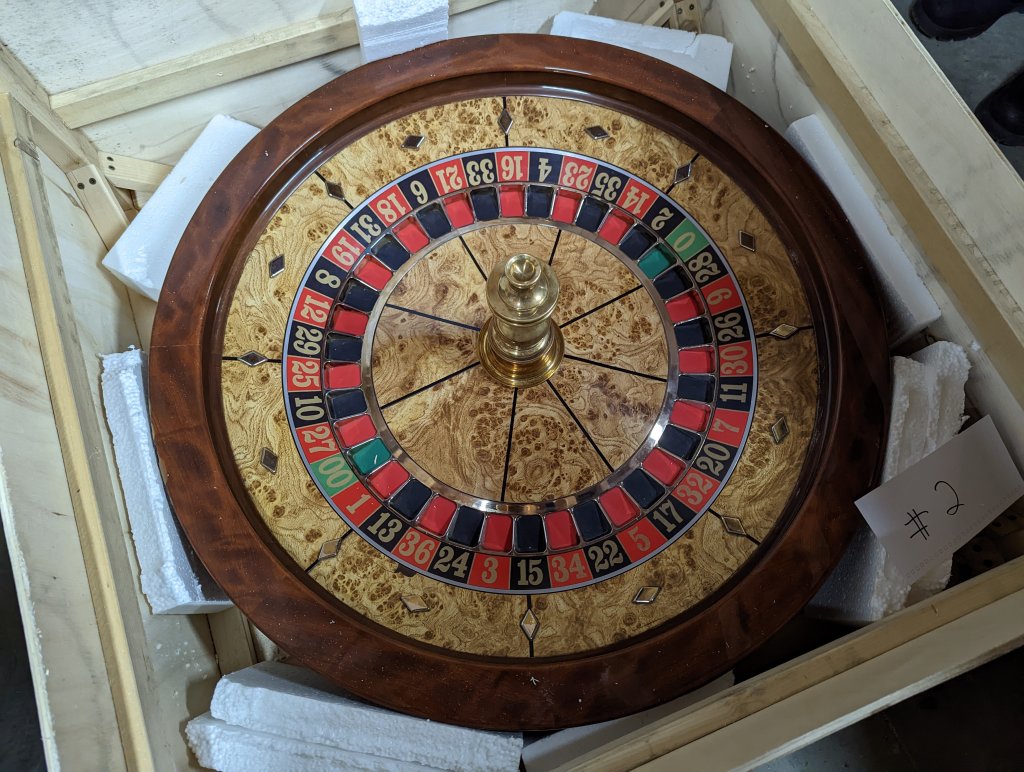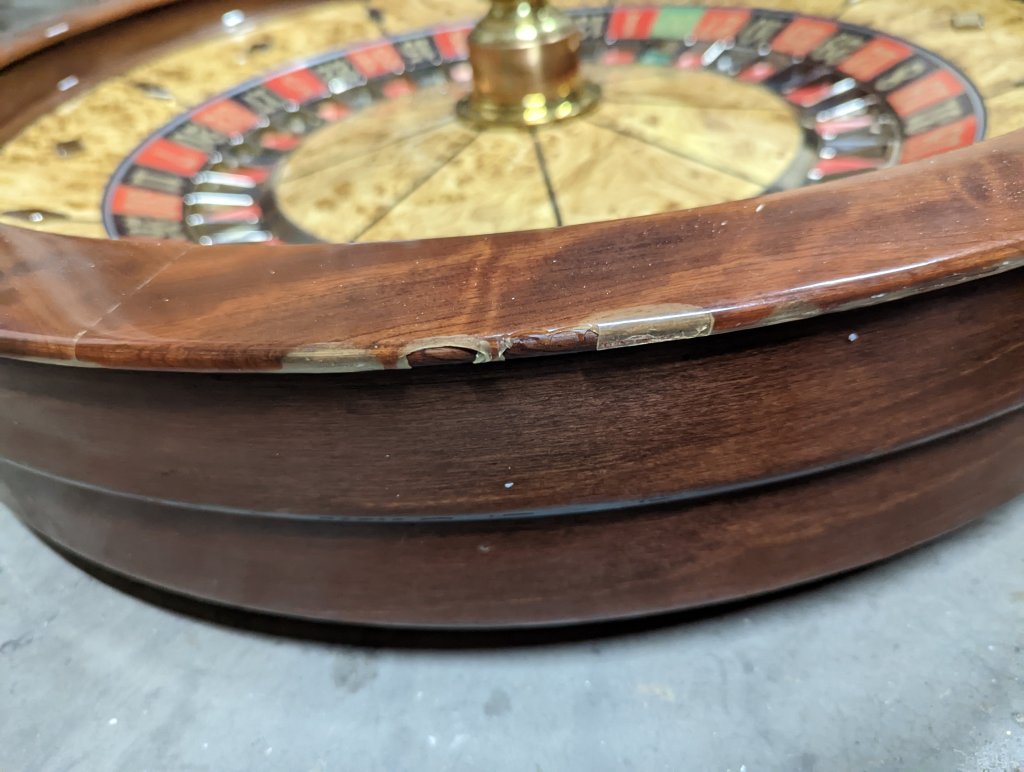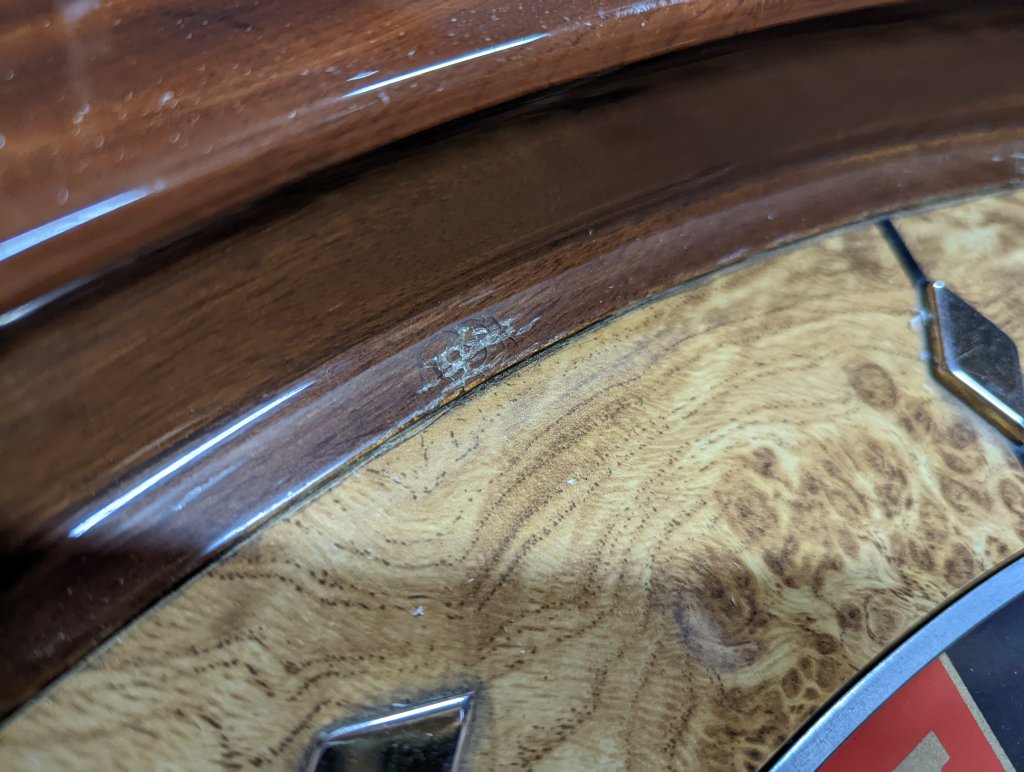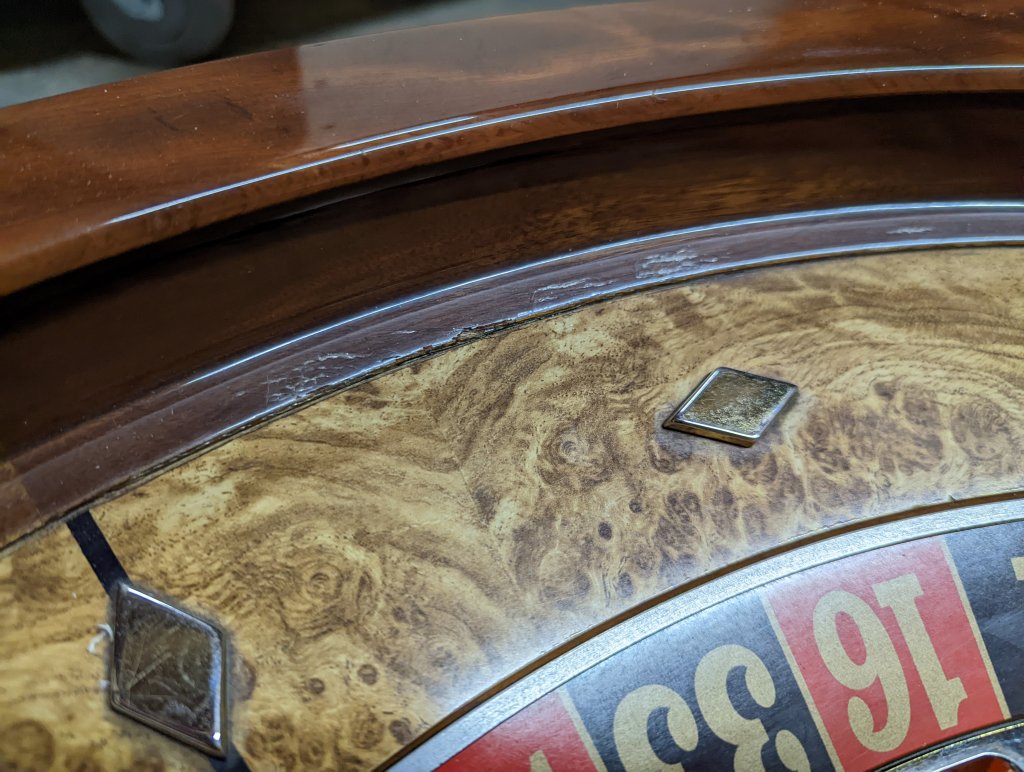 #3: TCS Huxley wheel. $3200 USD. One penny sized dent on the inside top lip. The wood laminate clear coat has some blemishes, though you can't really feel any texture problems.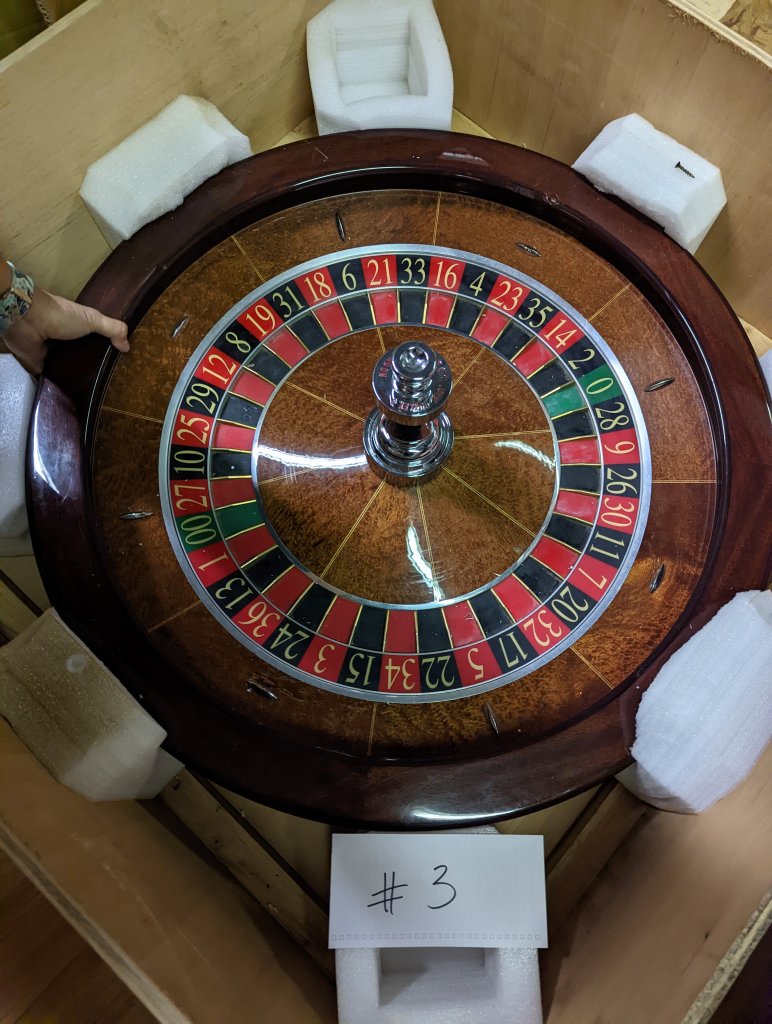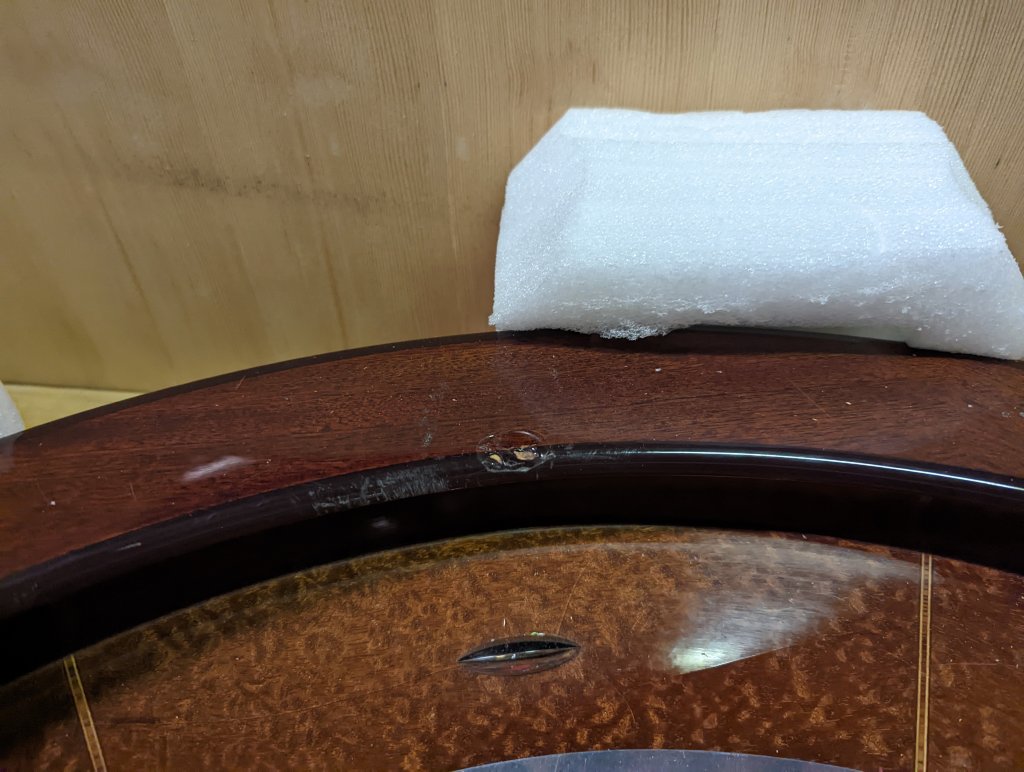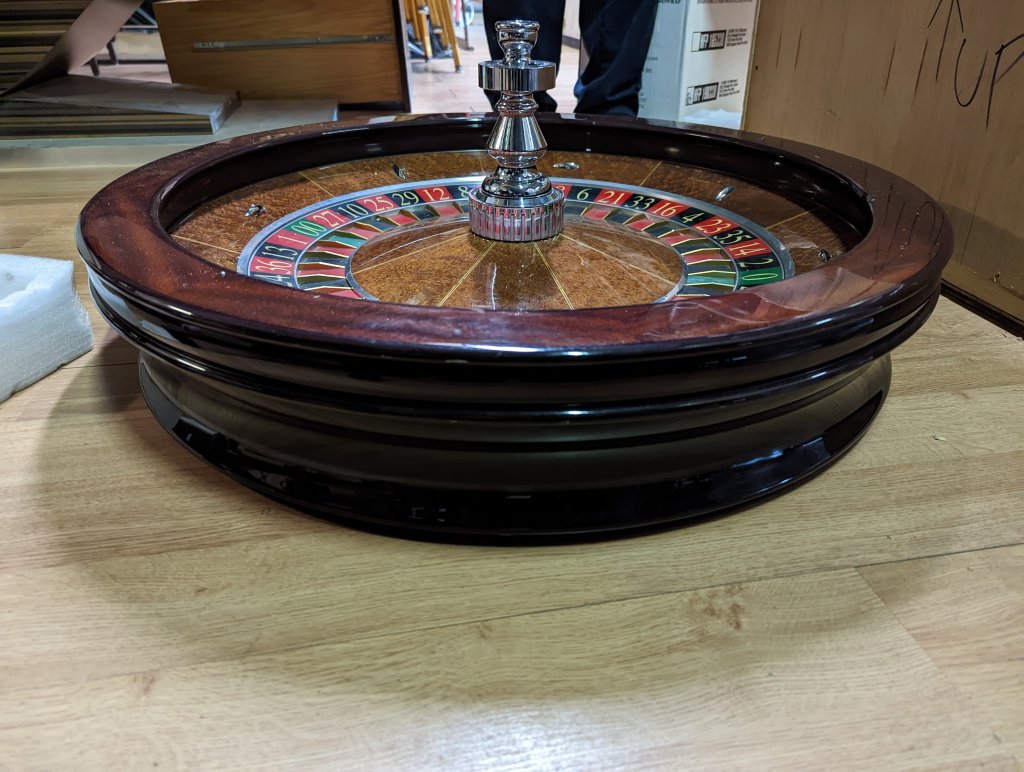 #4: $3500 USD. Paulson wheel: The best of the bunch.
This one was tucked away in a corner of the shop so very hard to get at. If any buyer is truly interested, I will dig it out and take proper photos. Looks nearly perfect, no visible blemishes.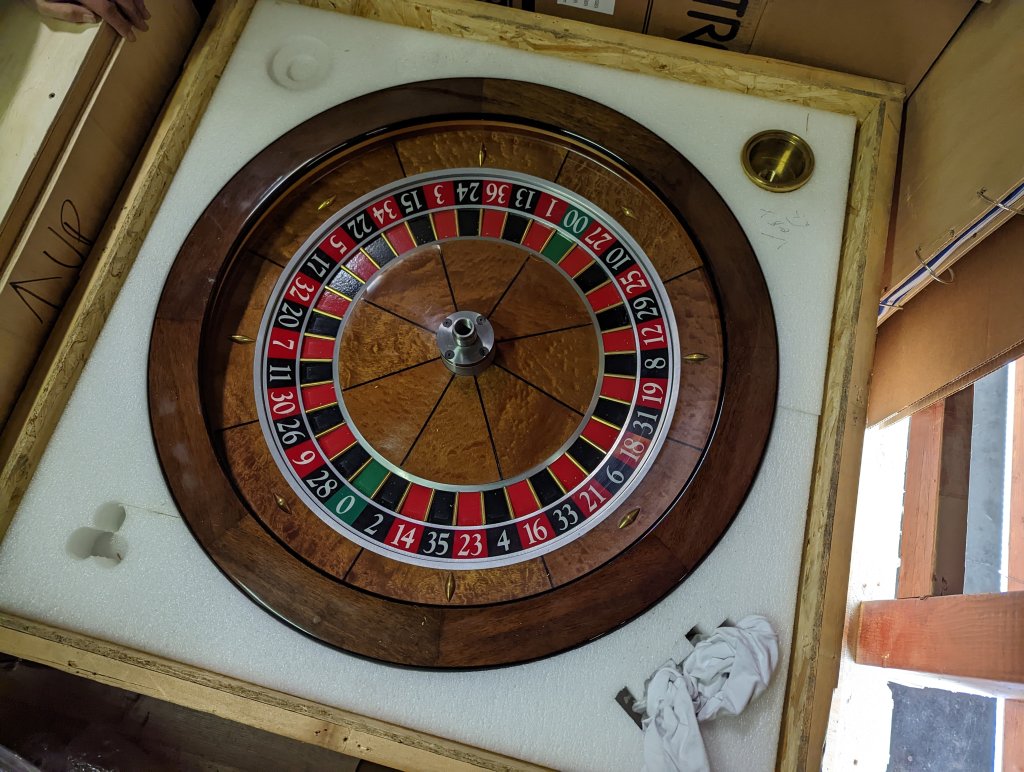 Last edited: