Joined

Sep 5, 2017
Messages

1,403
Reaction score

1,228
Location
25NL Zone on Ignition. 6-max fast fold, no HUDs, no reads.
Folds to Hero in CO who opens to $0.85 (standard from CO/BN) with TT. BN 3bets to 3.5x. Hero calls.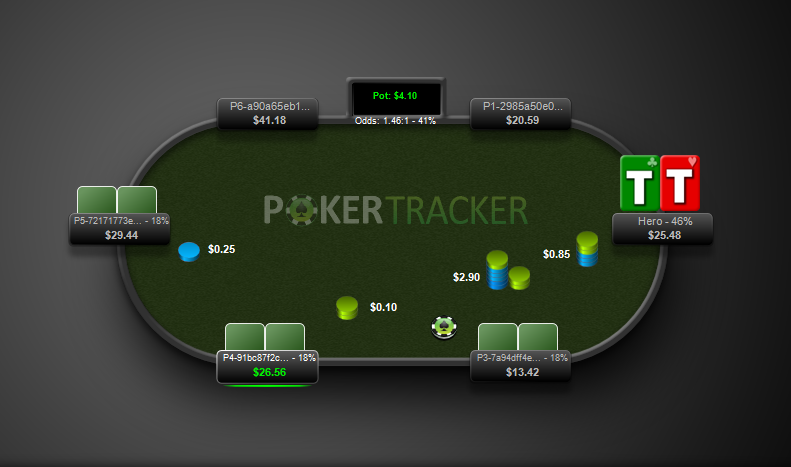 Flop is low and connected. Hero checks and V bets about 1/2 pot. Hero calls with an overpair. Thinking any AK, AQ, AJ, AXs has missed.
Gotta call once and evaluate turn. If he X turn I think I'm ahead. Only worried about AA, KK, QQ, JJ and maybe 88 but not 66, 55.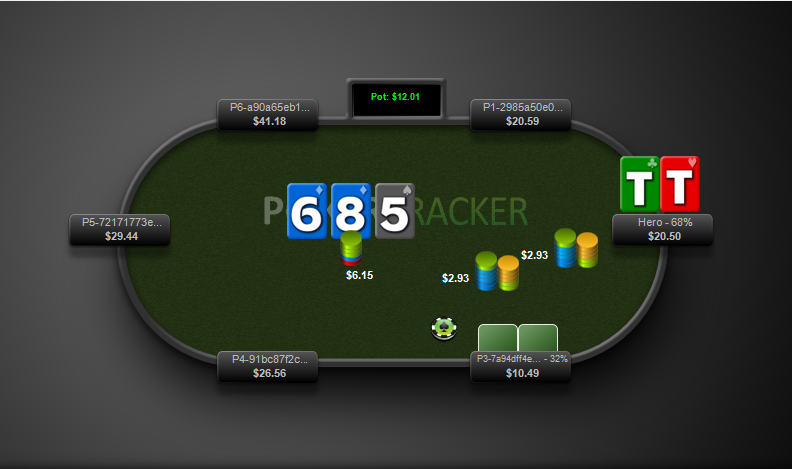 Turn goes X/X. Hero's plan is to lead brick rivers. Not putting V on a draw (straight or flush) or a made hand here.
Or frankly an overpair like AA, KK, QQ, JJ that IMHO would keep firing as I didnt 4 bet, capping my range.
I think it is unlikely V holds an 8. Hero fires 1/4 pot as a block bet.
V jams. Only worried about an 8 but 88 would still be betting and that leaves A8ss & A8cc that would get here.
That's 2 combos vs lots of bluffs. Hero?