Joined

Nov 24, 2014
Messages

308
Reaction score

337
Location
AUCTION ENDS ON

Dec 6, 2020
AUCTION ENDS AT

11:00 AM Eastern Time
STARTING BID

$200
MINIMUM BID INCREMENT

$5
PAYMENTS ACCEPTED

PayPal F&F
SHIPPING TERMS

Winner Pays
SHIPS VIA

Posten
AUCTION GUIDELINES

The highest bid at the closing time listed above will win. If there is a bid within 5 minutes of the closing time (original or extended closing time), 5 minutes shall be added to the time of the last bid, until there are no bids within the final 5 minutes. Because seconds are not displayed on post timestamps, these examples will be used as a reference.
No Reserve. The Starting Bid of this auction will be treated as the Reserve Price.
Bids must be placed in whole US dollars, using numbers in minimum increments as stated above. (bids using images or spelled out numbers are not valid)
All bids are to be placed openly in this thread. No bids via Private Message/Convo. Sellers are not permitted to bid on their own auctions.
The seller reserves the right to edit the listing to clarify statements or correct any errors.
Once a valid bid is made, the auction can not be canceled. Bid edits and/or retractions are not permitted. Violations of this rule will result in discipline at the discretion of PCF Admins and/or Moderators.
PCF (its Owner, Admins, and Moderators) are not responsible for any actions or outcomes that take place in this auction.
I have no idea what these sell for as I've been out of the loop for a while so doing an auction. Running this for a week as I don't have time during weekdays to keep track of the bids.
Some of the chips have some warping as you can see when they're in the rack. They're pretty crisp with sharp edges, and they have a tight fit in 66.7m racks but that might be the warping as well. Could use a cleaning and there are some color differences that I have to tried to bring out in the photos, but it wasn't easy. Not something glaring obvious but you'll see it.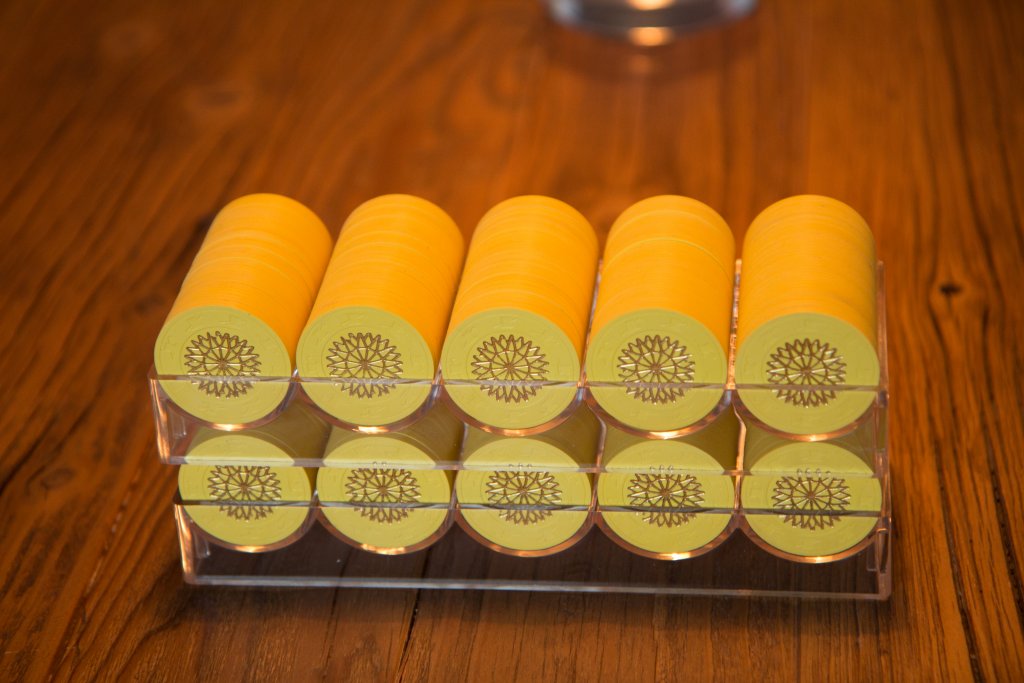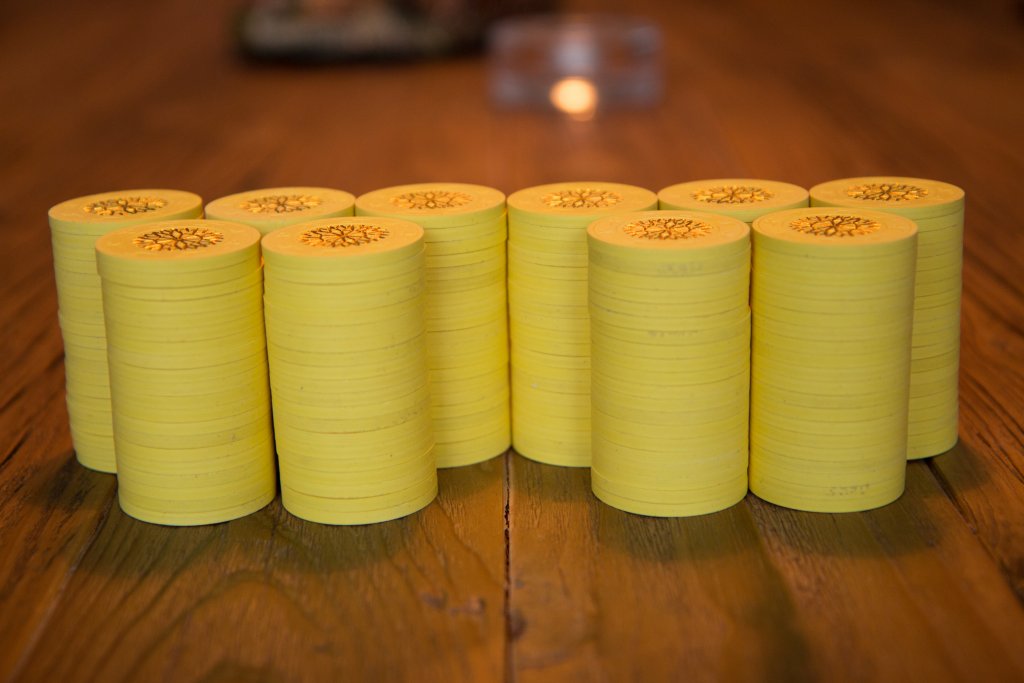 * Please note that shipping to US/Canada/world seems to be ~$51(!).Shipping to EU is $34. I'll check if I can get it cheaper before the auction ends and update in comments.
https://www.posten.no/en/sending/packages/overseas/send-packages-overseas
* I will combine shipping if you win more of my auctions
* EU bidders has to pay in USD.
* Racks/trays not included.