Royal Flush
Site Vendor
Supporting Member
Joined

Aug 2, 2018
Messages

19,522
Reaction score

42,566
Location
PLEASE READ THE "RULES" BEFORE POSTING INTEREST.
RULES:
-
Chips are first available via trade for up to the first 48 hours (until Tuesday night).
Please only PM trade offers. See this thread for chips I am interested in.
- Purchase "dibs" order will be determined (if the item isn't traded first) by interest noted in this thread (edited comments will be negated).
- I have a ton of "individual items" so
minimum purchases must be $10+
pre-shipping for now.
- Shipping is not included. Thanks for looking !
WANTED THREADS:
https://www.pokerchipforum.com/threads/a-lot-of-singles-and-sample-set-help.53690/
https://www.pokerchipforum.com/threads/dunes-25-000-derby-gran-500-copa-500-and-more-for.52736/
https://www.pokerchipforum.com/threads/nevada-hotel-casino-100-trade-or-70.53335/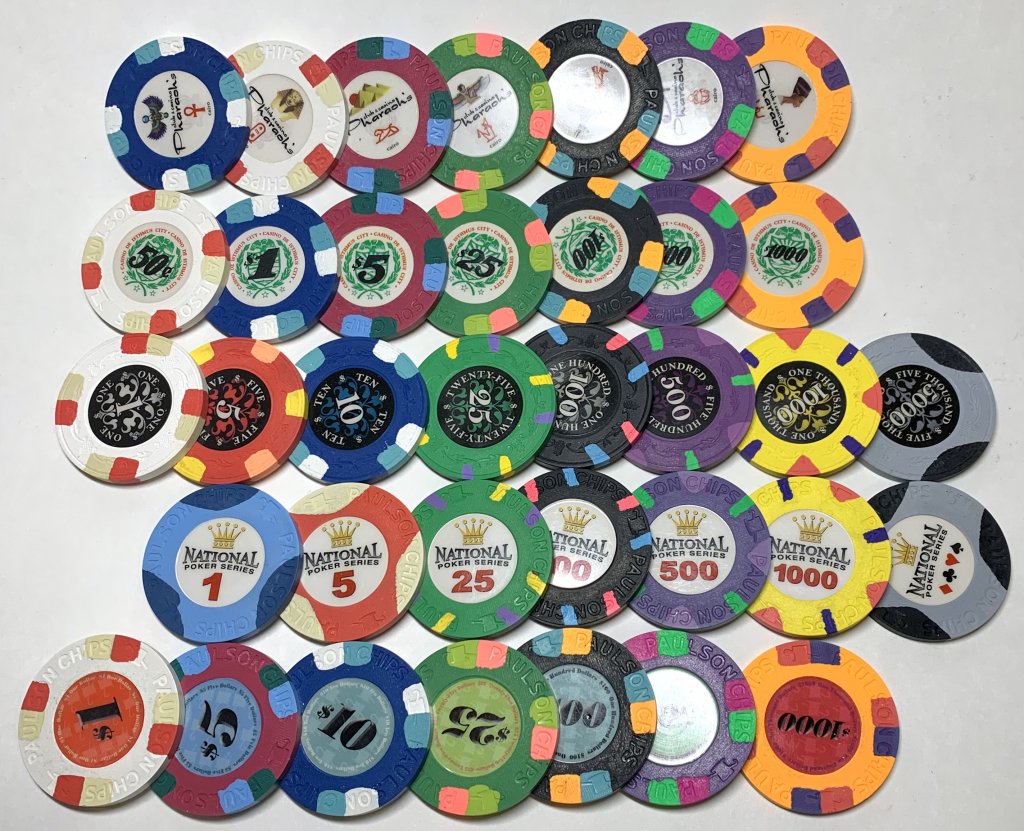 Pharaohs NCV - $30
CDI
'05 - $25
Le Noir - $35
@realcdn
@AS69
NPS - $30
@CLKin
Classics - $25
@CLKin
BCC
CDI
$0.50 (20 with one cracked) - $30
@Teggy
BCC
Protege - $45
BCC
Samurai Palace - $25
@Ben8257
@Teggy
@Solid Snake
BCC
SpeakEasy - $35
@markleteenie
"WW" SGKM - $7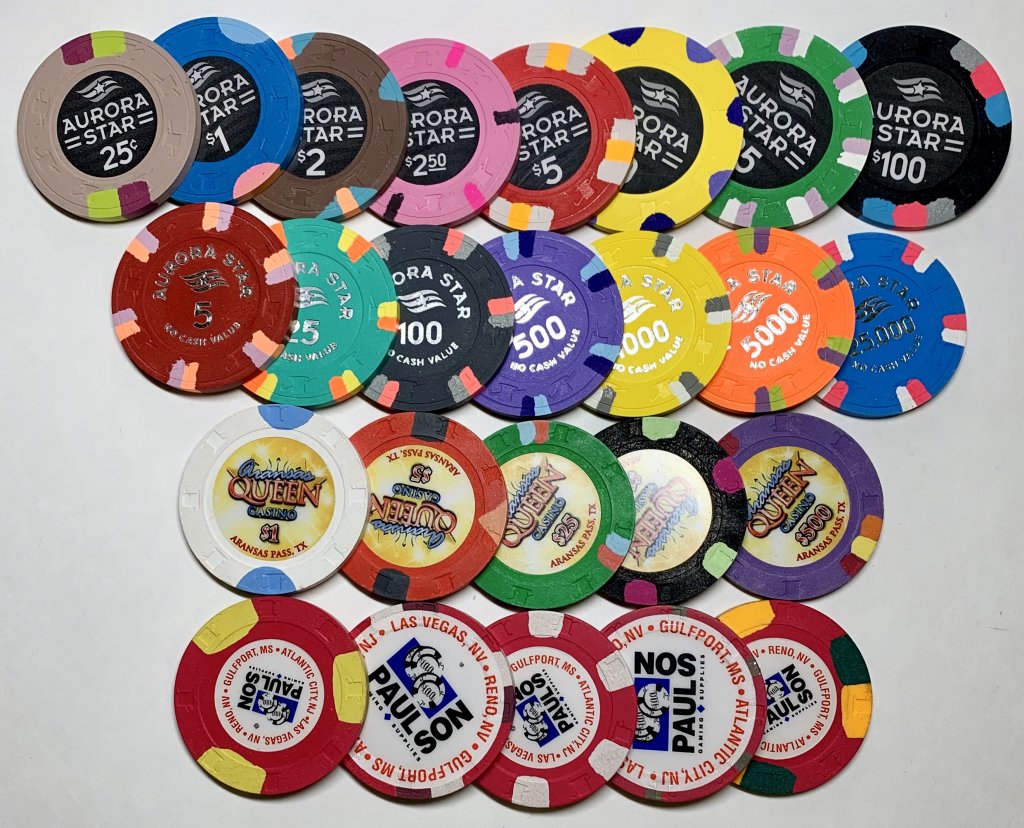 AS
Cash - $60
@dr-octopuss
AS
Tournament - $45
@dr-octopuss
Aransas - $16
@CLKin
Paulson Samples - $15
@grantc54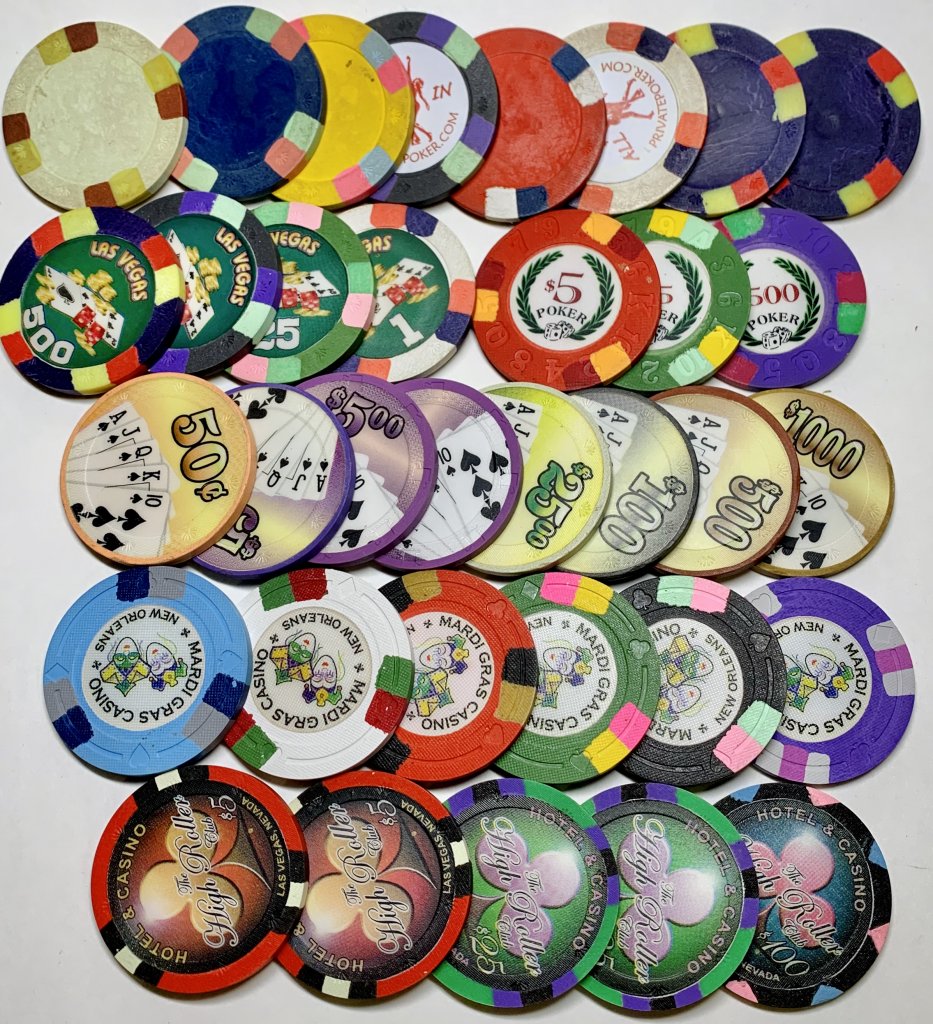 BCC
Blanks & Las Vegas Flame Mold - $12
@Kyle
BCC
? 3 Laurel Wreaths chips ($5/$25/$500) - $5
@Teggy
BCC
5 Cards Flame Mold (or w/e they're called) - $6
@Ben8257
BCC
Mardi Gras NCV - $14
@grantc54
BCC
High Roller - $9
@grantc54
Shuffle Stacks:
Lucky 21 $5 (10) - $6
@BirdCage
Lucky 21 $25 (10) - $6
@BirdCage
Good Luck Club/Gambler's Pleasure $500 (10) - $30
@Gavin
WSOP 1996 Buy-Ins (9) - $23
@AllHoosier
Fantasy Paulsons (12) (some have stickers over them that can be easily removed) - $24
@Kyle
Golden Nugget $2 - $8 per chip
@Jeevansluck
(1 chip)
Cactus Jack $0.50 - $12
Westward Ho $0.50/$1.00 - $14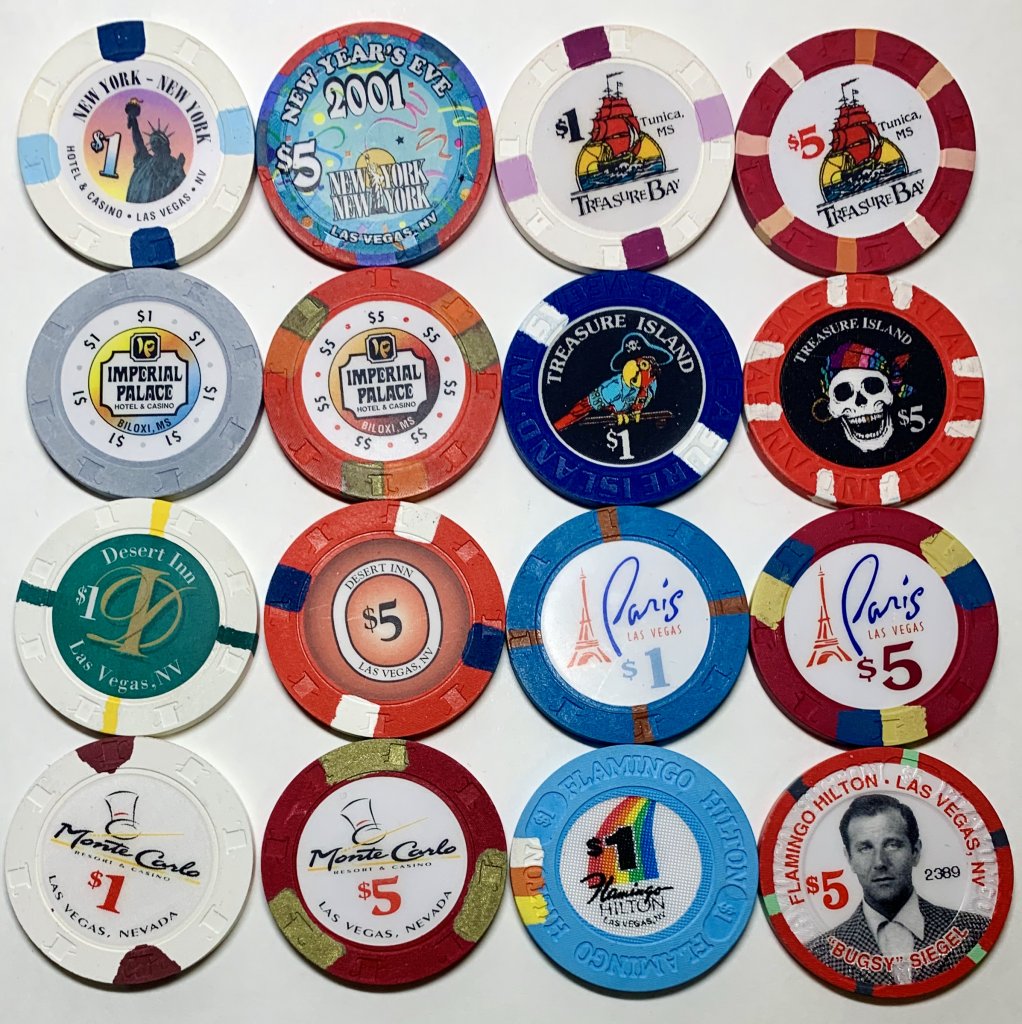 Batch of $1 & $5 chips from 8 casinos - $70 (no splits)
@Jeevansluck
CERAMICS FOR TRADE ONLY - Anything not traded will be auctioned off in various batches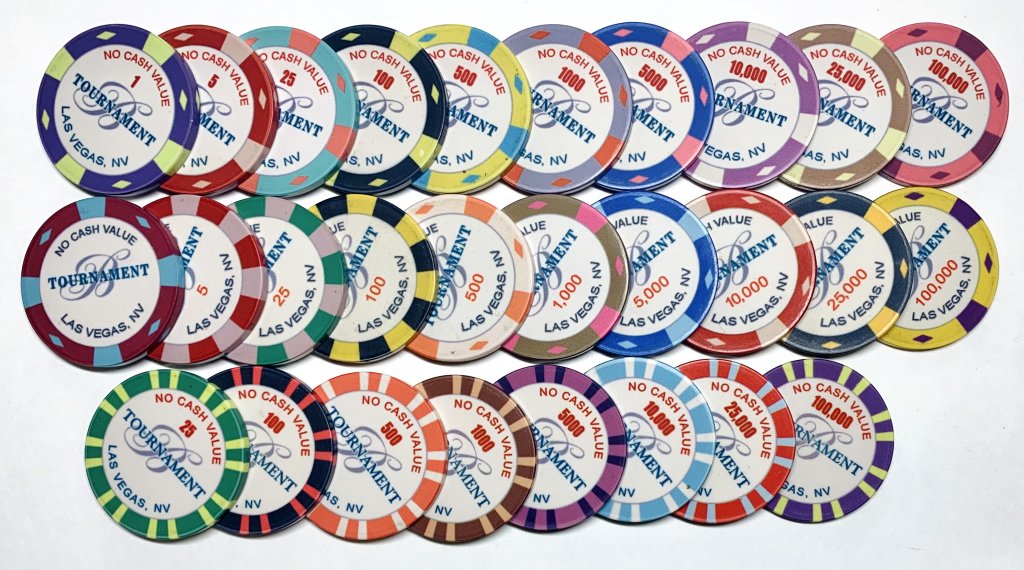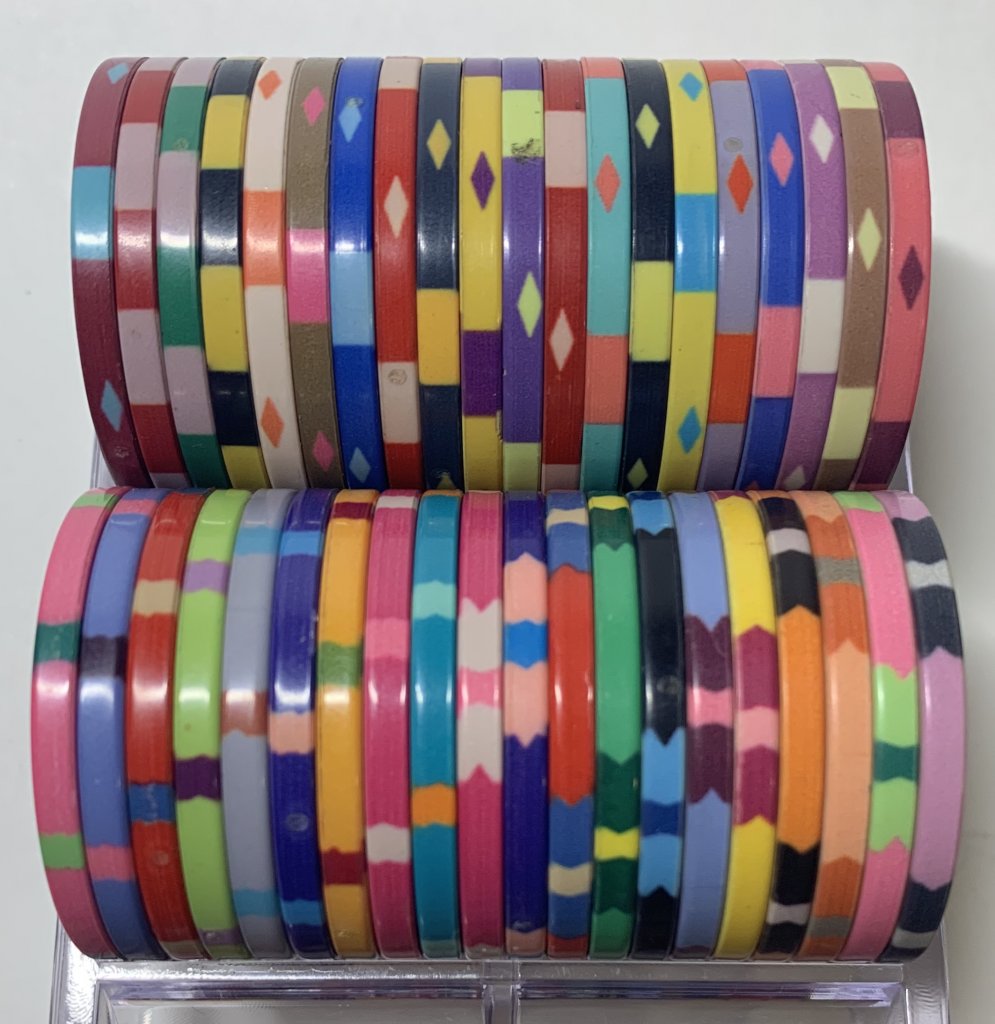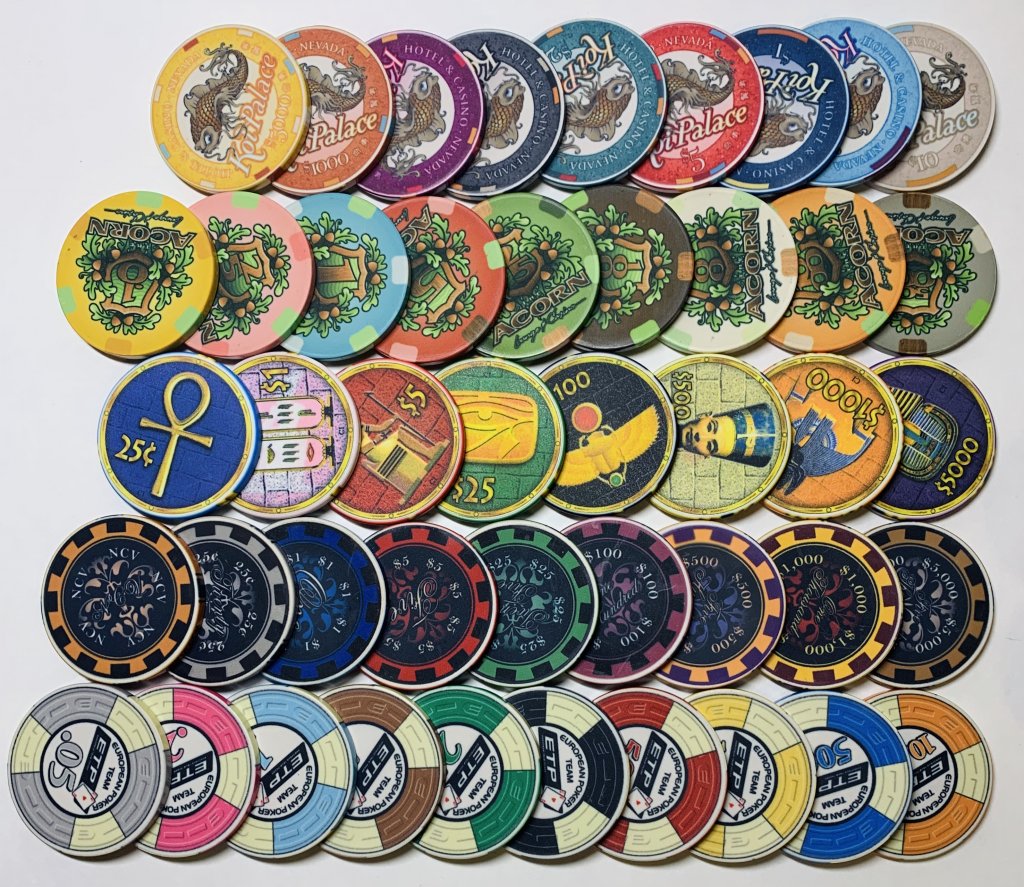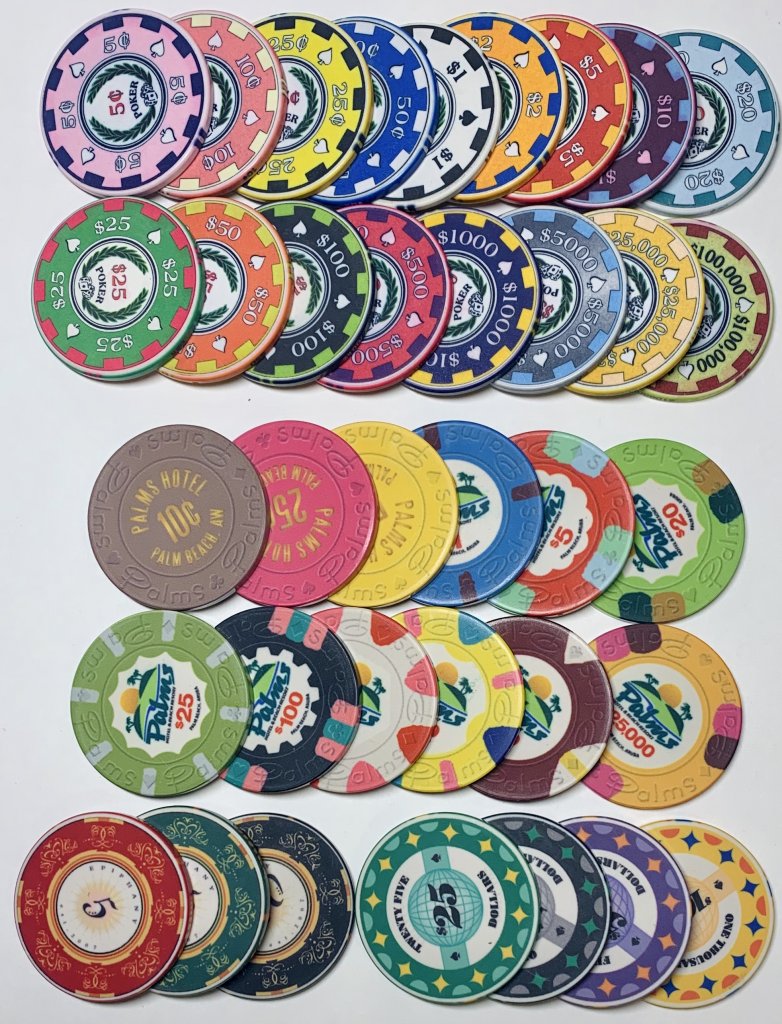 FOR TRADE - Open to cash offers (Brass Elephants only for trade)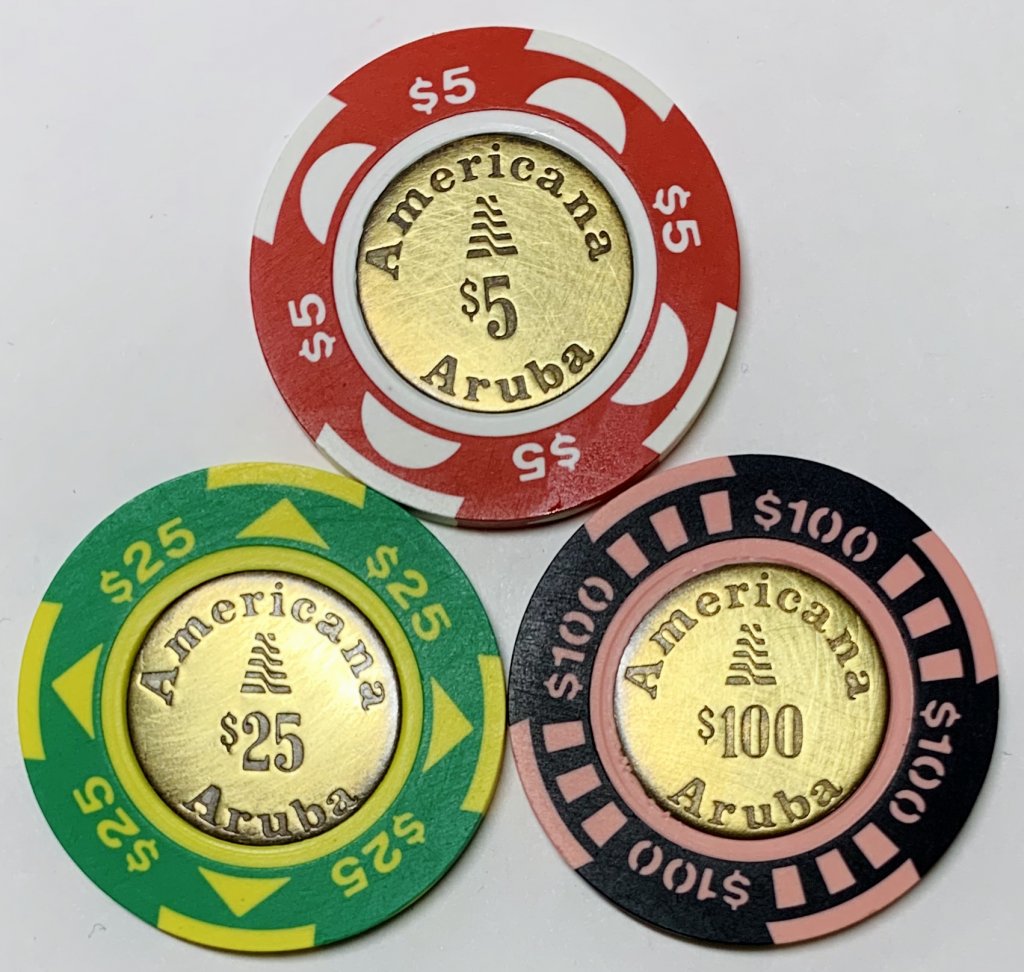 Last edited: