Joined

Mar 28, 2013
Messages

2,293
Reaction score

3,626
Location
Hope you all are enjoying your weekend. I got these well over a year ago and they have come out of the chip cabinet exactly zero times. So I think I am going to send these to a new home. They are from the Everett, WA Elks Club. It has a pretty awesome history and these chips were used in the "Stag Bar" which was a guys only place (see what they did there?).
Back in the day the Elks Club had more members than the population of the city of Everett and was
the
social place to be... Sammy Davis Jr, even performed there. You can read more about it
here
. It's a good read even if you aren't interested in the chips.
These chips are a deal at $.33 each, sold as an entire set only for $625 + $25 shipping in the US
The breakdown is:
250 Orange
1000 Violet
400 Brown
200
Off White
1850 Total Chips
The chips are in good shape for their age. There is some color variation that you can see in the pictures below. These stacks are 40 high, so to give a sense of scale the smaller stacks of orange chips on the left are 10 and 20 chip stacks... This is a heap of chips!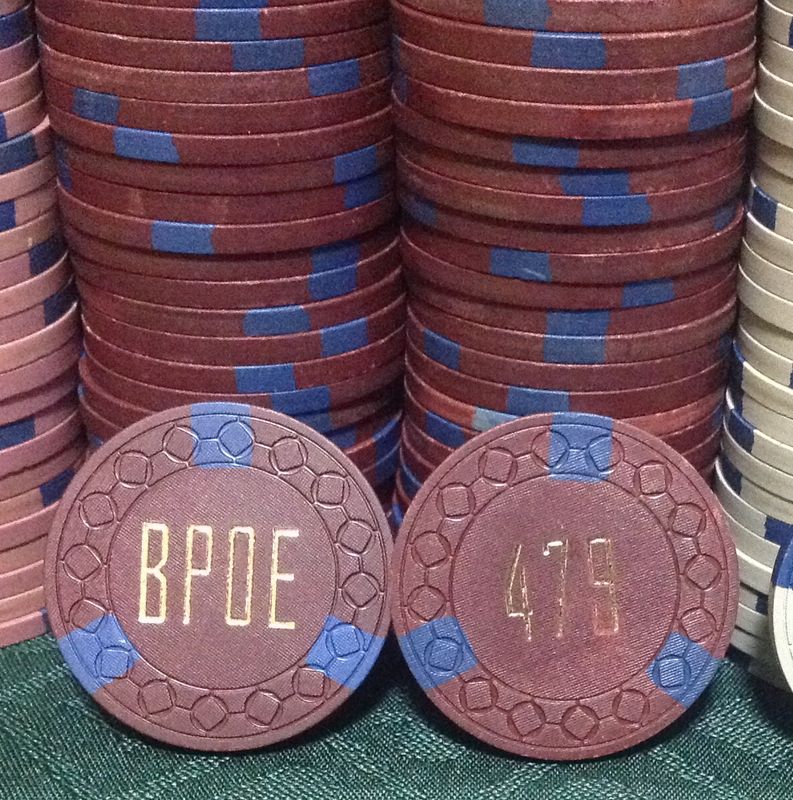 Not sure what happened to the pic of the Off White chip but you can see they are on the right of the above pic where the violet are on the left.
I haven't cleaned these or done anything with them really... They are just sitting collecting dust. Thanks for checking them out.
Last edited: