Joined

Aug 29, 2022
Messages

47
Reaction score

78
Location
declaimer edit. i made a typo the first time with the numbers. sorry, i just typed this paragraph at two different times and didn't check the math.
Hello PCF family! I am a new member here on PCF making my first "For Sale" post. I have been working on putting my first cash game set together when I got lucky and stumbled upon a massive lot of Bud Jones CIC chips from Mullet Bay Grand Casino for a price I simply couldn't say no to. It included 5's, two types of 25's, two types of 100's, and some commemorative $1 chips that are plastic.
This set isn't completely playable for the stakes I intended to use it for just yet but in the mean time I wanted to get rid of some of the chips I know I don't need.
On the chopping block is the dark green $25 chips. I have 160 dark green chips in total I'm selling. Official colors of this chip are Emerald Green/ Light Pink.
$40 per barrel**, buyer pays shipping.
$200 for the rack, shipped
If you buy the entire lot it'd be 310 shipped. Shipping method USPS unless buyer asks for something else specific.
Buyers option to pay with PayPal G&S but it will be the buyers responsibility to pay the fee.
I prefer payment during business hours, send pictures of your package before it's sent, and have it shipped with tracking for you within half hour of payment. Payments made on off hours will have packages sent first thing in the morning.
I know I'm a new member here but I hope
@ovo
would vouch for good business as I just sold him a rack and the transaction was very smooth.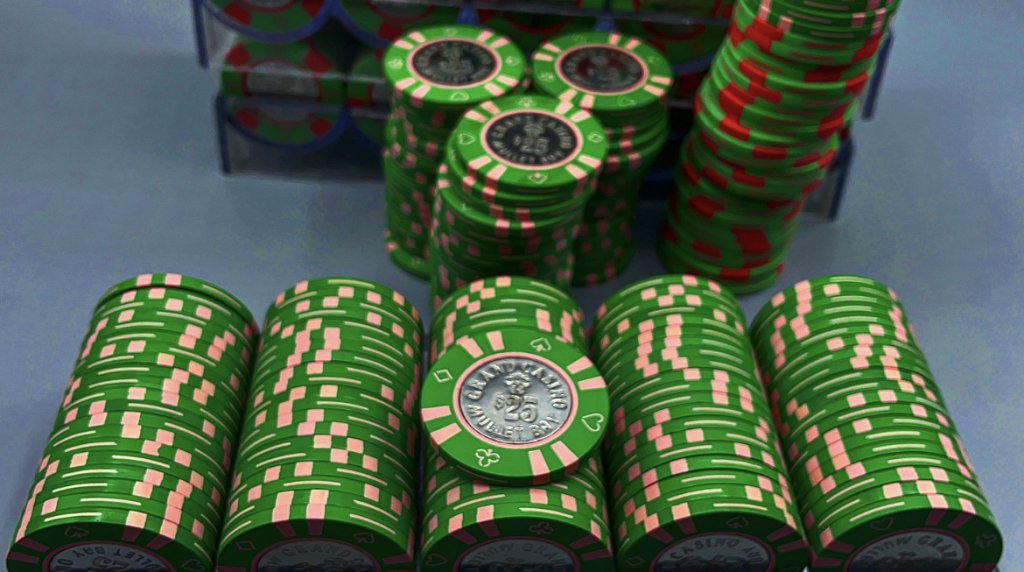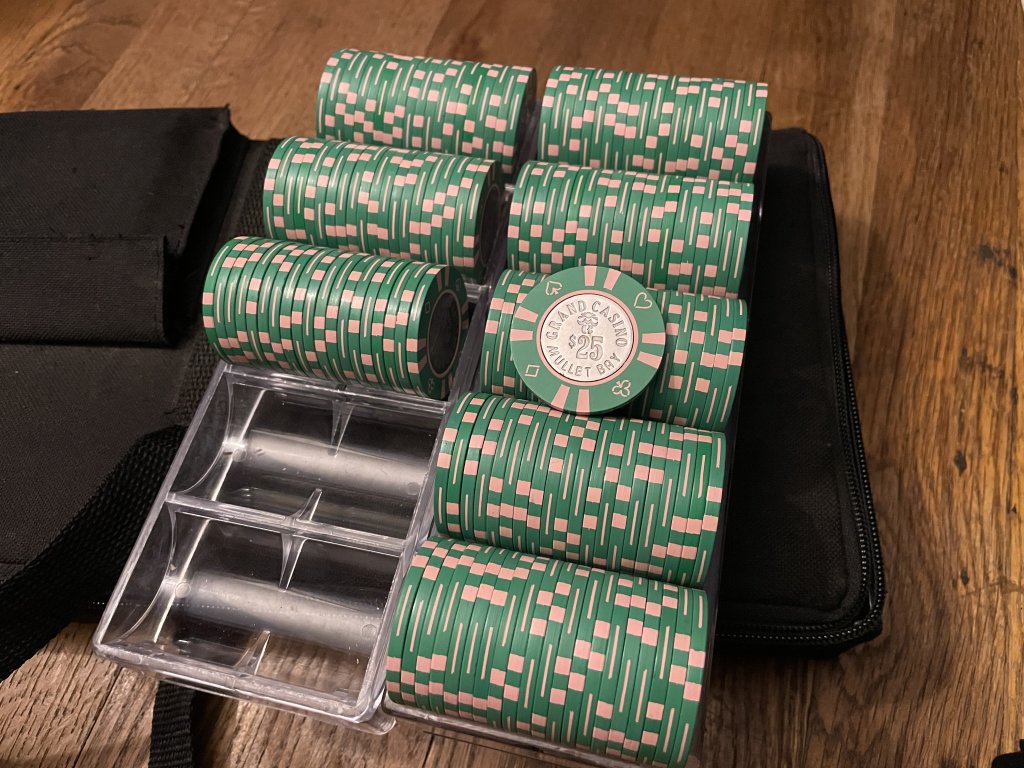 Last edited: