Joined

Sep 5, 2017
Messages

1,943
Reaction score

1,699
Location
Folds to CO who RFI 2.2 BB (standard sizing) and then folds to Hero in BB with QQ. Hero 3! to 9.5 BB (about 4.5x). V calls.
Flop comes low and connected. V X. I don't think V has much 7x in range.
Hero bets 1/2 pot for value. Not likely to get better hands to fold but worse can call (e.g. FD).
V does make the call.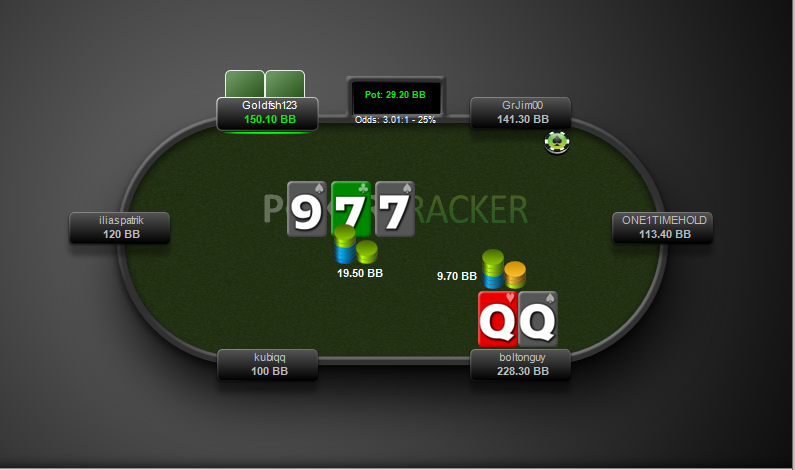 Turn doesnt change very much IMHO except TT makes a set.
V didnt raise flop so not worried about 99 as I think 99 would raise flop with the FD on the flop.
V X and Hero bets 1/2 pot again for value. Again Hero thinks worse will call.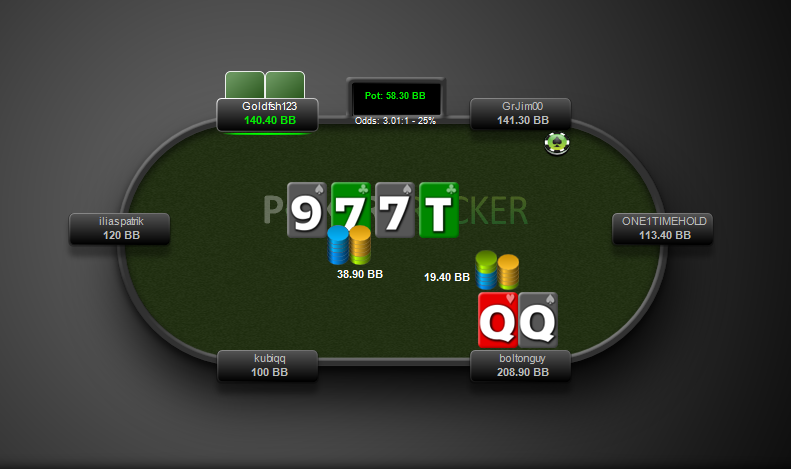 V X raises to 42 BB - just over 4x IP. Seems like larger than normal sizing of 3x IP.
Hero is losing to some hands that might play this way like AA / KK with a spade, raising now with the club draw out there but I think it's likely those hands would have 4! pre. Definitely could be TT for value (3 combos) or a club draw like AK, AQ, AJ, AT, A9, etc. of clubs or maybe a spade draw not liking the club draw. So several draws. Could also be 88 turning open ended with a boat draw.
Hero cant fold QQ yet so makes the call. Only 3 combos of TT and maybe 88, lots of club and maybe spade draws as bluffs here.
River pairs the board, Hero X and V jams. Hero?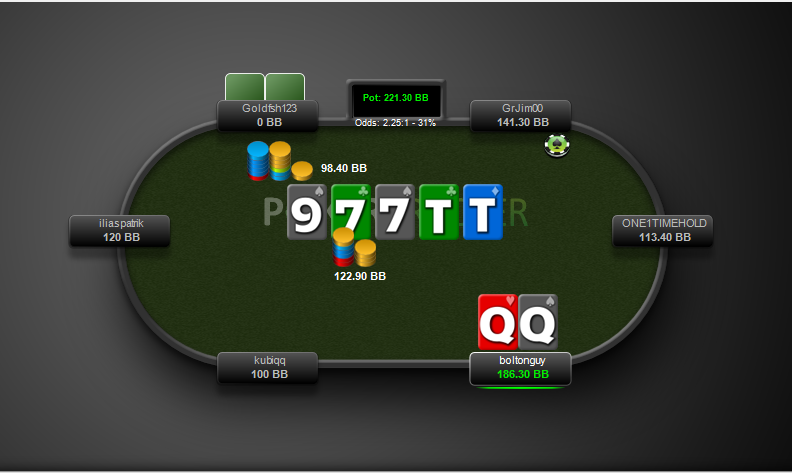 Last edited: