I feel I have too many cash sets. I tried (unsuccessfully) to sell the Cleveland set, so now I'll list the Dunes set (my other 2 sets will not be listed - those are my keepers). I love the Dunes, it's a classic LV set but something needs to go. See pictures for chip condition, these are definitely casino used - but consistently used. The $1's and $5's stack even in stacks of 20. The $25's and $100's are just a touch better (I sorted through a few hundred chips to sort these out). A playable Dunes Paulson cash set almost never shows up for sale, and to be honest, if it doesn't sell that's just fine. I'm really not looking to split, but if all chips are accounted for by 2-3 buyers that would be fine. Here's what I have:
193 x $1
735 x $5
105 x $25
21 x $100
Total of 1,054 chips and 3 dealer buttons.
These fit 21 per row in racks, so I have 7 racks or $5's, 1 rack of $25's and one barrel of $100's. I've been working on the $1's for a little over a year and typically find 1-2 per month. It wouldn't take long to complete the second rack of $1's. I also have 3 of the Apache Dunes buttons which will be included.
I've ran numbers several times and I always come out to around $5,200. I'll go $5,100 shipped domestic U.S., no international shipping. There is no doubt I have more than this into this set, but I feel this is a fair price for chips in quantity.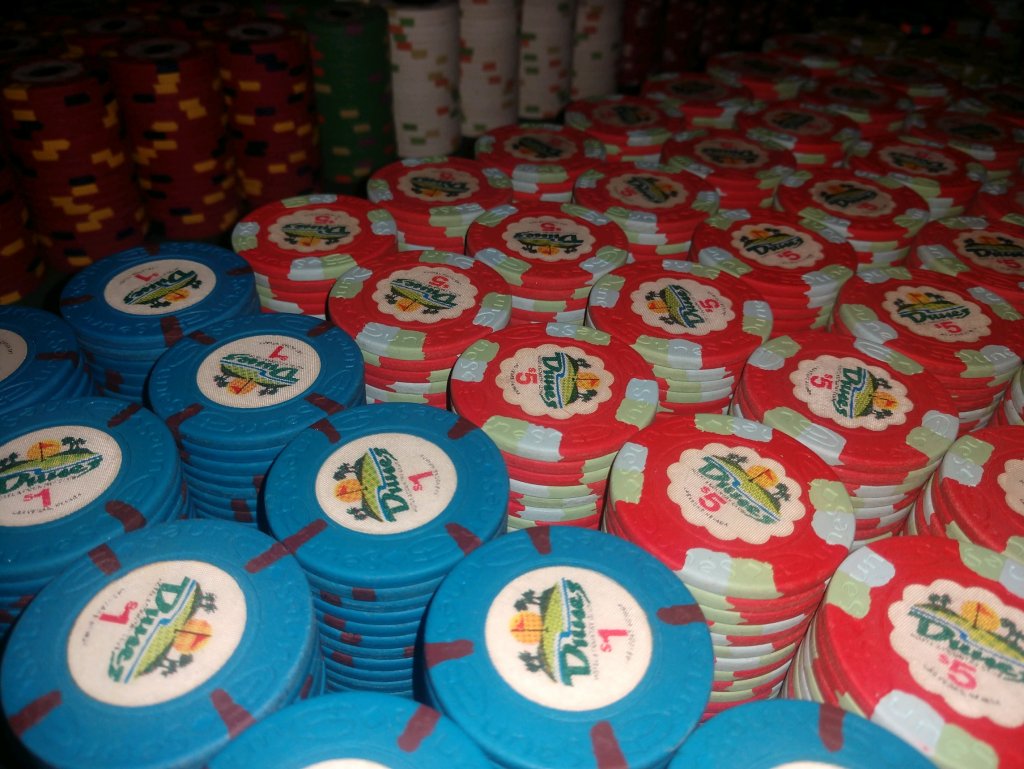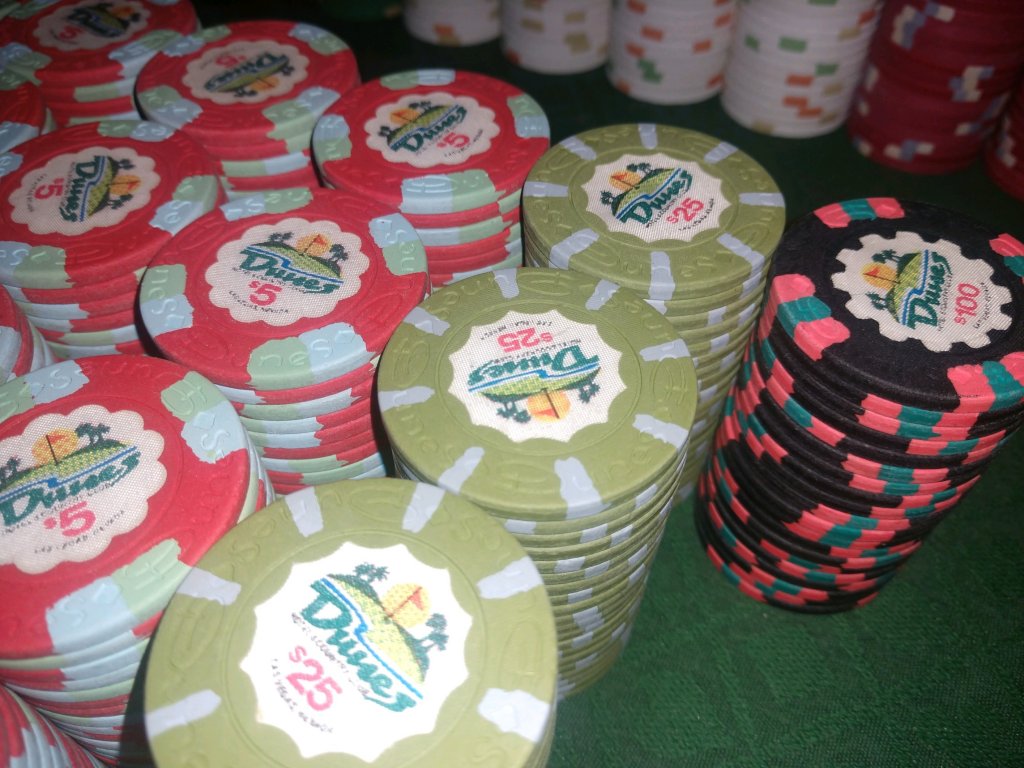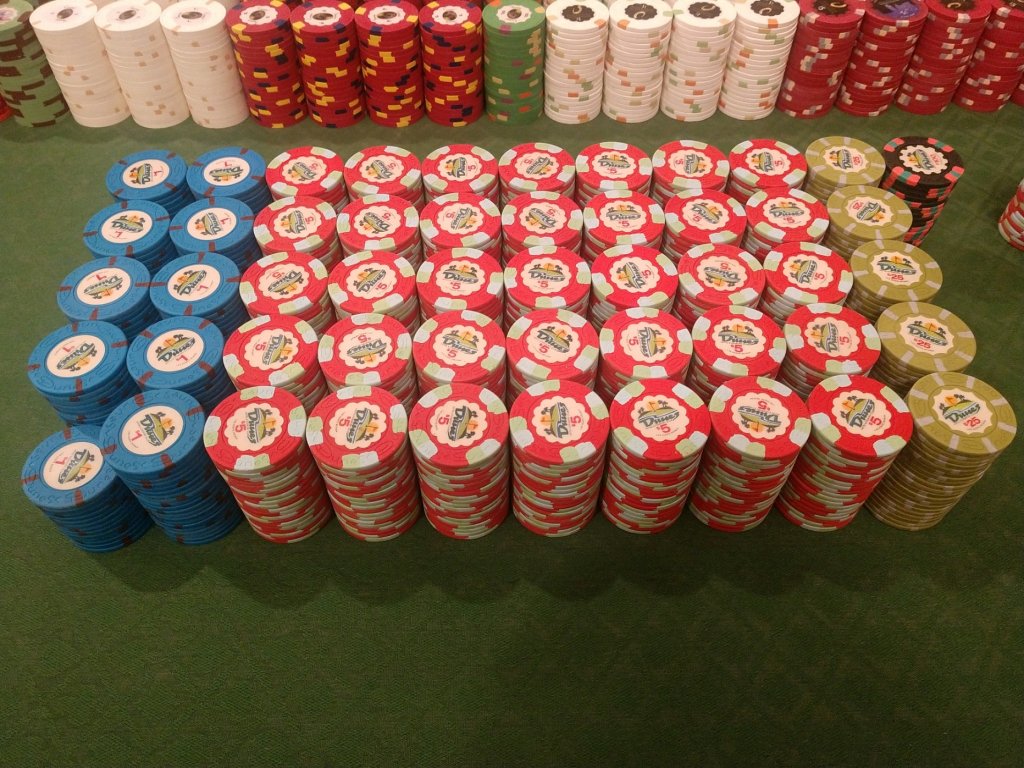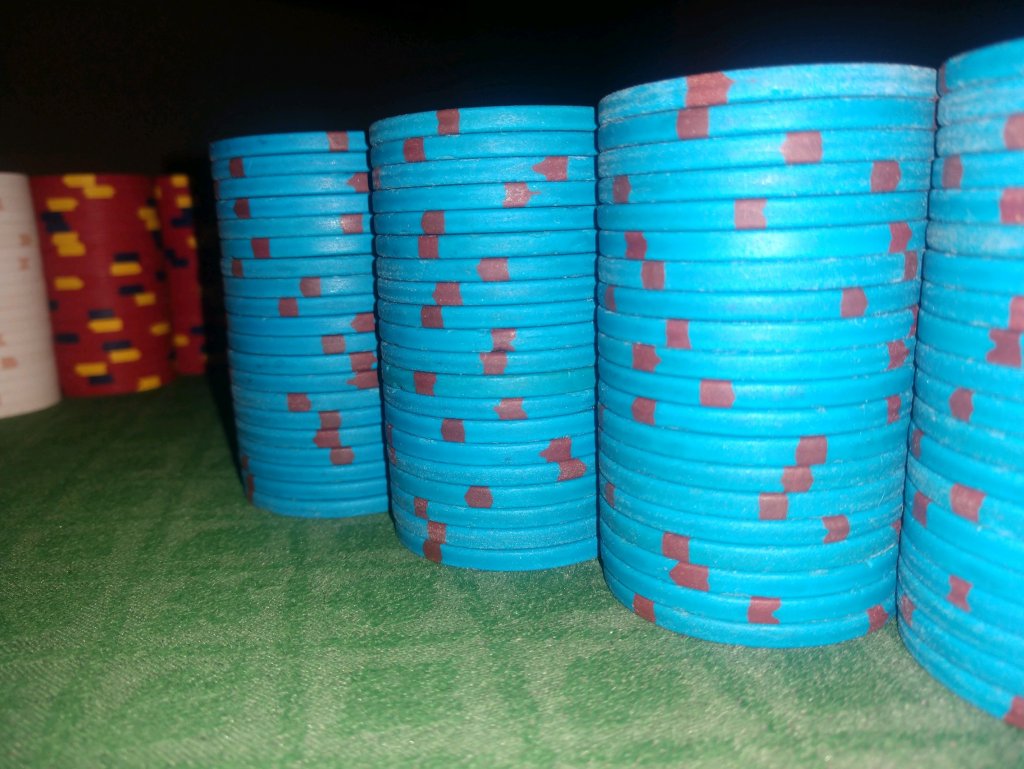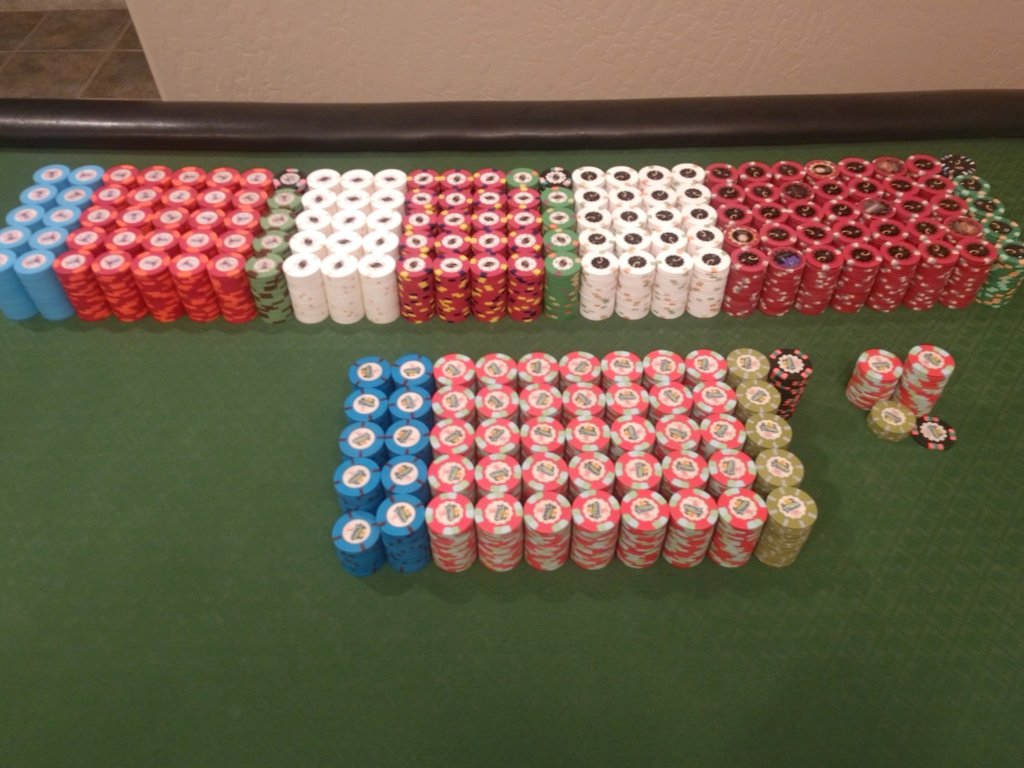 Last edited: