Capital Room
Originator: joshuadalton
Artist: machinelf
Manufacturer: BCC, 2009
Mold: Medium Greek Key (MGK)
Backstory:
Joshuadalton grew up in DC and The Capital Room design is a nod to his roots. Unfortunately most of the details on the history of this set have been lost as there is not much documentation on Big Blue.
Design:
machinelf's design is a classic. Pure class and a great use of space. It's really nicely balanced, with a lovely, classy look, and cool color matching on the text.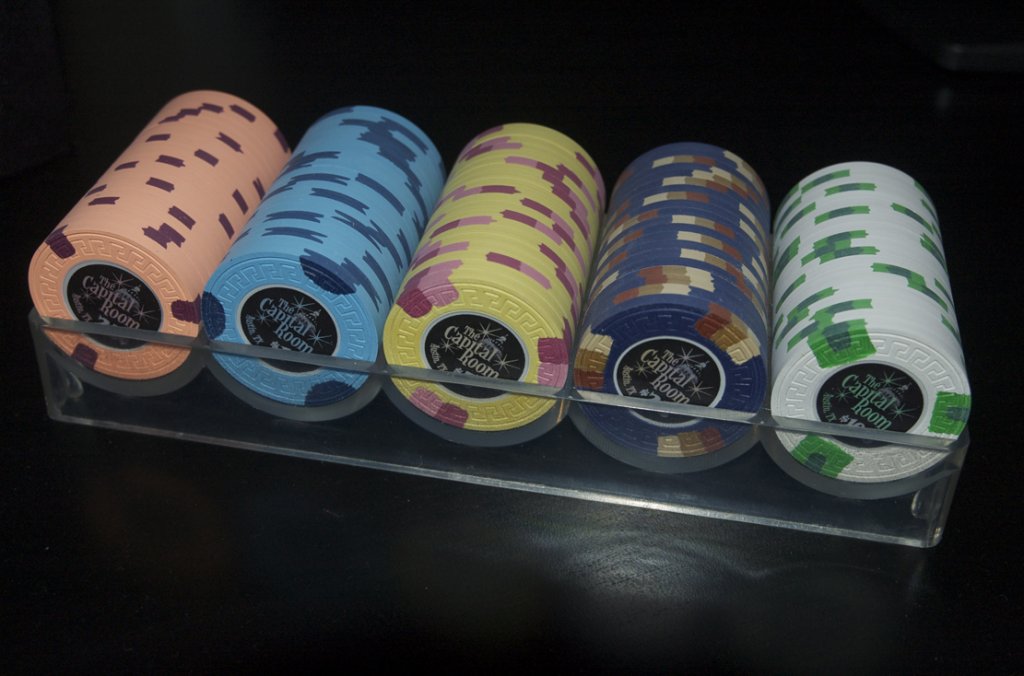 Mold:
The Capital Room is one of the few sets that uses the Medium Greek Key (MGK) mold. A really fantastic design and usually the envy of the BCC house Flame and Sun molds.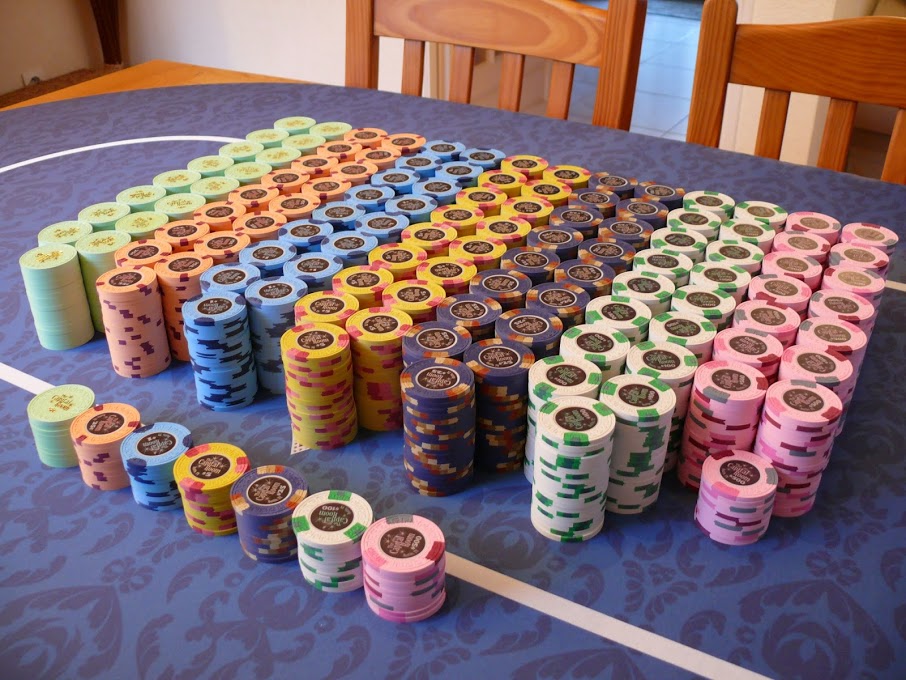 Set Breakdown:
???? - .5
1050 - .25
1395 - $1
1465 - $5
1140 - $25
760 - $100
???? - $500
The production numbers were split between: jadillon, JM, MultiMike and shaboo originally, with around half the chips going to joshuadalton.